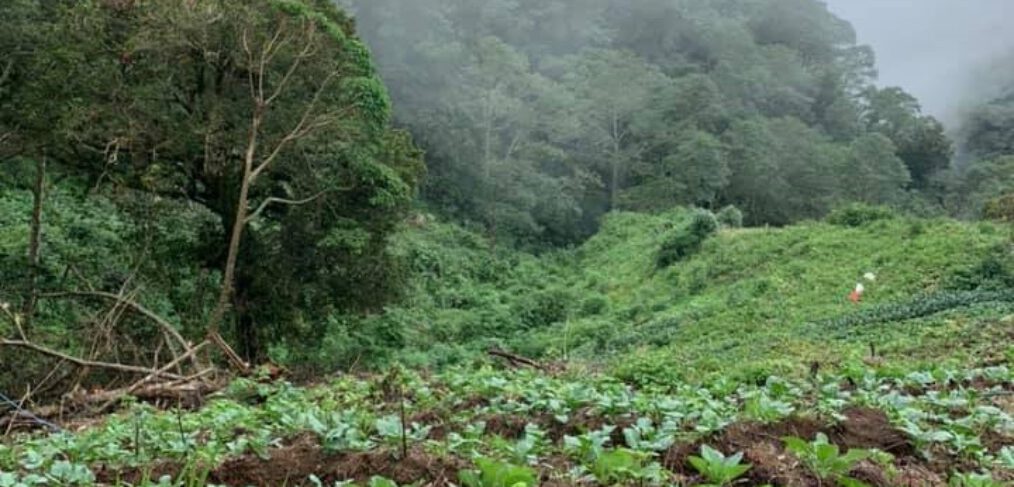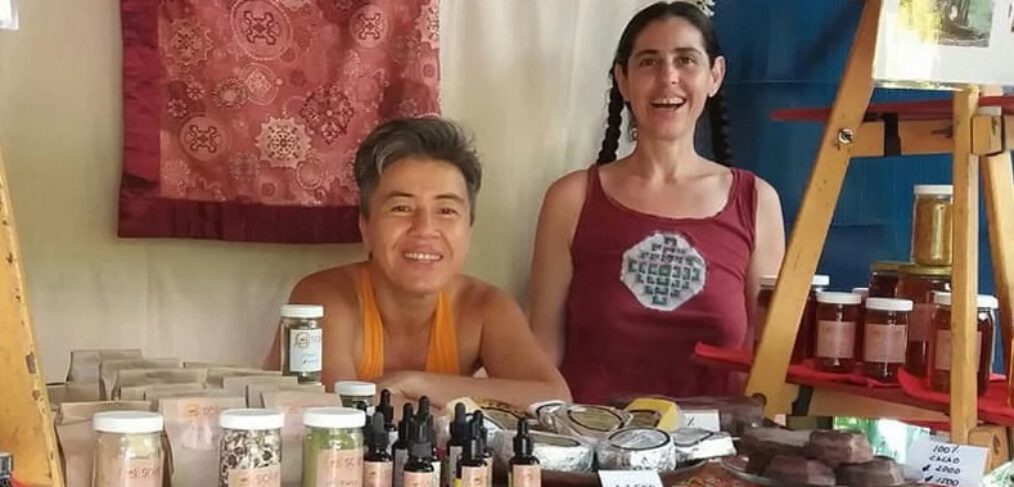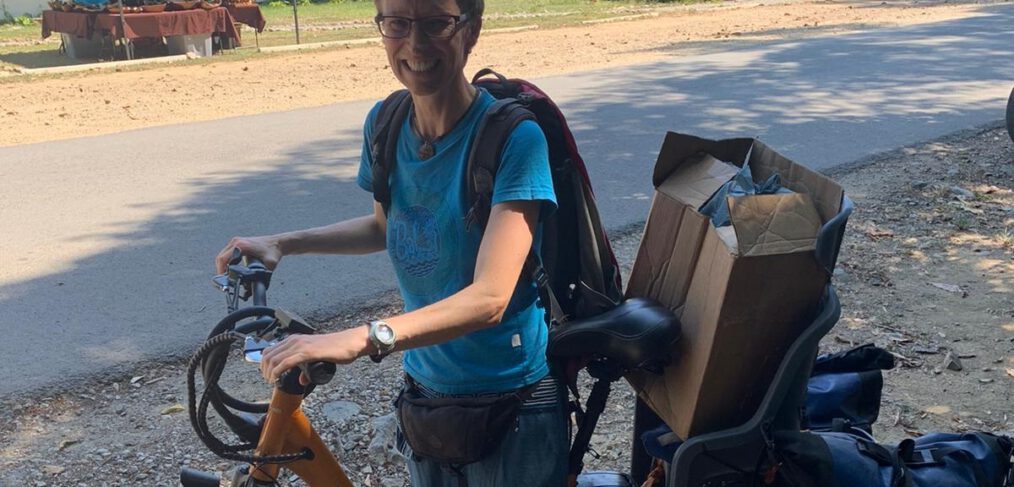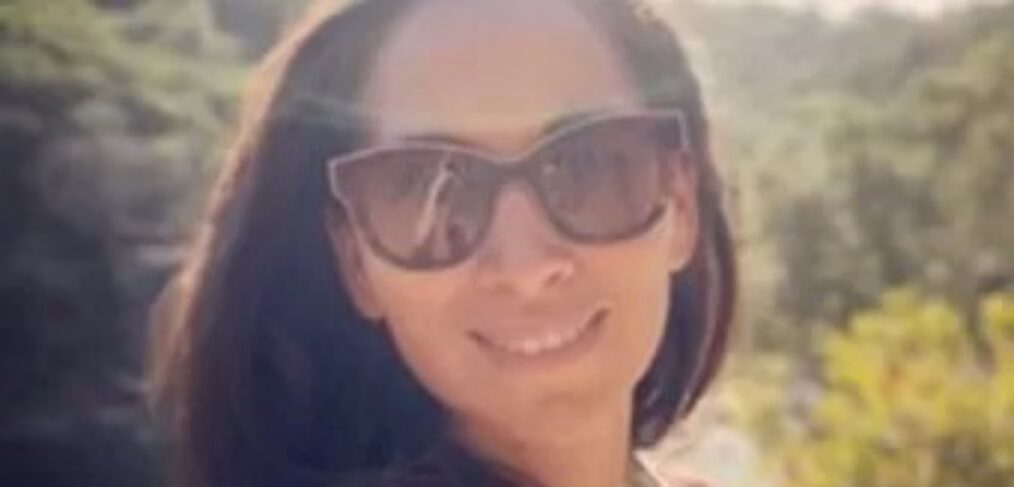 Female led initiative reconnects suppliers and consumers of fresh, local, and natural products in Costa Ballena since Corona restrictions
Costa Rica closed its borders early and imposed restrictions impacting mobility of people, such as closing the beaches, national parks, schools and restricting driving. The country managed to avoid a widespread outbreak in the beginning but is experiencing a second infection wave now. Hence local markets (ferias) stayed close for several months til today.
A new, female led initiative called HELPCA has delivered sustainably produced fresh produce and natural products from local suppliers to communities in the Southwest of Costa Rica during the three months since the restrictions started. The livelihoods of the farmers and vendors had been threatened from one day to the other and finding new sales channels has been crucial.
In ordinary times, suppliers and consumers can meet at ferias filled with atmosphere and laughter once per week.
Gabriela Carrera, one of the eco-vendors of the initiative mentions on the website: "Our little business is called SOLAR. 7 years ago we started sourcing products, that we liked to have in our lifestyle, but that were difficult to obtain in Uvita, such as nuts, biodegradable cleaning products, superfoods. We gave ourselves the task to look for them and bring them to Uvita for us and a surplus for sale. Then we added products from our own farming as well as products from friends who produce wonderful things, but for whom it is difficult to sell."
Initially the mostly volunteer run team called HELPCA started by contacting these organic and pesticide-free producing suppliers from the ferias and listed their products on an online spreadsheet. The first five ordering members were all parents from a small, international community centre, interested in delivery closer to home.
As for myself, having been one of the first volunteers, there is a simple explanation for why I let myself be swept away by the initiative: "For environmental reasons I don't own a car, which is quite unusual for this part of Costa Rica, where people live mostly widespread. Hence I ride an e-bike that brings me 15 hilly kilometres to a nearby bigger town and back. This meant that I could never visit the beautiful Eco-ferias in Dominical and Tinamaste and was bound to conventional supermarkets. Thus I wanted to find a way to procure myself regularly with all these beautiful, organic products full of soul."
When the COVID restrictions hit and all markets were closed, more and more ordering members joined the initiative from the whole region. In the third week, the team delivered already to around 35 families at 4 central locations in towns along the Costa Ballena coast and Tinamaste up the hills.
The small team integrated more volunteer-ambassadors facilitating online the communication for a community of geographically grouped members. Also more and more supplying partners joined HELPCA to keep their businesses alive.
At the beginning once a week at a general assembly point, the vendors gathered to fill the numerous crates for the ordering members. One of the many sometimes hard learnings by the team was for example that assembling the deliveries on grassy ground wasn't such a good idea. Colonies of ants common in tropical Costa Rica take over sweet breads and pastries within a few minutes. Hence new assembly points had to be found.
When the spreadsheet exploded with about 40 columns it became clear that it could not be handled anymore sanely, and an online e-commerce platform was introduced within 1 weeks notice with the support of an IT-developer-friend and his team.
Karine Allouche who took the initiative to create the online community marketplace and is the main driver behind the initiative says: "Creating this platform for our community to support each other has been an honor for me. And even more, as we push the agenda of regenerative living with plant based, organic nutrition, and a conscious economy !"
But restrictions tightened further and put pressure on the gathering of the large number of suppliers. So the team had to be creative again and a complex supplier's route was put forward, for two drivers to pick up all products along the way and then assemble and pack with fewer volunteers.
Many more teething issues wanted to be solved, unavailability of products, quality control, handling payments and credits. The to-do list seemed never to end.
At the peak of the restrictions during Easter holidays, when only 1 in 5 cars was allowed to drive and not after 5pm, HELPCA's delivery system became crucial for vendors and members to still connect in a safe and convenient way. Support within the communities was outstanding and members who were allowed to drive delivered for each other despite the damocles sword of having to be off the road by 5pm in the evening.
One of the largest delivery was at the end of April, when 57 members ordered from the then 20 vendors. Some vendors sometimes even earned more than what they made when the ferias were still open.
During the first 1.5 months of delivery, Karine and many of the volunteers who either joined the packing team, became ambassadors, or supported the backoffice were swept away by the rapid growth and complex challenges from ever changing situations to adapt systems and processes as well as to become more efficient.
But in the eye of the tornado they have learned to trust each other blindly without sometimes knowing each other. Working remotely in social-distancing times means many have not even met personally. For some of them juggling the HELPCA commitment and additional challenges of homeschooling, while pursuing paid work from home surpassed by far their normal work-and-life balance.
"The gratitude from the suppliers and the members, as well as the passion for a sustainable yet regenerative way of life on planet earth kept us going", the group reflected.
Over the next 1.5 months the online platform and the processes professionalised further, Ana Artavia strengthened the team as a full-time employee and an additional 25 vendors were added to the supplying partner's community.
"With every further week, it became clear to us, that even after restrictions will be loosened and at some point the crisis will be over, there is a demand for this kind of online community platform, connecting local producers and consumers in this little piece of paradise or anywhere else in the world, reducing the carbon footprint and environmental impact in every aspect and fostering community spirit", envisions Karine enthusiastically.