Payment option 1: PayPal/Credit Card 
If you have a paypal account, click the button below
Payment option 2 : Bank transfer in EUR
Umweltbank
Ragna Schmidt-Haupt
Acc. No. / Kontonummer 100 865 439
Bank code / Bankleitzahl 760 35 000
IBAN  DE 69 760 350 00 01 00865439
BIC UMWEDE7NXXX
Purpose: Tree planting Costa Rica
———————————————-
Having donated and volunteered to tree planting and forest protection causes for almost two decades, we are now starting to collect donations for trees again: This time in Costa Rica, our current home !
Our previous tree donations have supported great projects in Africa, Asia, Europe and South America. We planted and donated trees with Nobel Peace Price Laureate Wangari Maathai from Kenia, got our hands into the soil and donated several times to the Ruboni community in Uganda to reforest their community forest, cooperated at Shanty Town Schools with Food for Trees in South Africa, donated to a Philippines tree cause and helped our friends in Japan from TCC reforest at the Fukushima coast and many more.
Since January 2020 we live and work in tropical Ojochal, Costa Rica. Our children attend classes at a small international community centre that they love. And we are greatly enjoying our time in this biodiversity heaven, despite COVID-19 restrictions 🙂
We have scouted several inspiring and successful projects for forest protection and reforestation. Two of these projects made it into our final list. And best of all we are planning to match your donation and double the money!
Here is a short description of the two projects: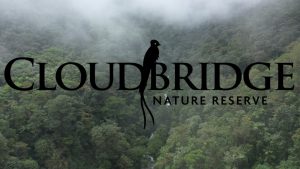 1) Cloudbridge Reserve: A dedicated couple has started 20 years ago to convert an area of 283 ha pasture and private land into pristine cloud forest. The non-profit reserve lays between 1.550 and 2.600 meters above sea level. It is adjacent to the Chirripó National Park, which borders the Parque National Los Quetzales to the North and the Amistad National Park to the south that connects all the way into Panama. This is one of the largest connected protected areas in Latin America. The unique cloud forest foliage and epiphytes capture moisture from the air. It supports a high diversity of tropical trees, birds, insects and other flora and fauna. Through their impact on air, water and soil quality, flood control, climate patterns, and numerous known and unknown plant and animal species, cloud forests affect life surrounding them and around the planet. Jaguars, Tapirs, Capucin monkeys or the Quetzal attract local and foreign visitors alike with kilometers of hiking, waterfalls and quiet hideaway lodges! Research students and volunteers from around the world enjoy the work on site in the research station and taking care of the handful of casitas. In this cloud covered heaven on earth the donations could be used to foster reforestation efforts in manifold ways. www.cloudbridge.org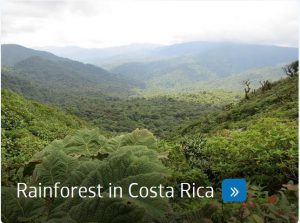 2) Naturefund in Costa Rica: Naturefund, would like to set up a green climate bridge between the Corcovado National Park as well as the Amistad National Park and thereby significantly promote the exchange of species. National Geographic describes it as a place with the highest biological intensity in the world. Only 80 km away from Naturfund's Costa Rican project location begins the Amistad National Park, the largest national park in Costa Rica. In a first major step the donations would help to plant 100,000 trees.
https://neu.naturefund.de/en/projects/costa_rica/overview/
————————
Ps: Selected links to our previous tree planting and forest protection activities (blogs and videos), mentioned above: