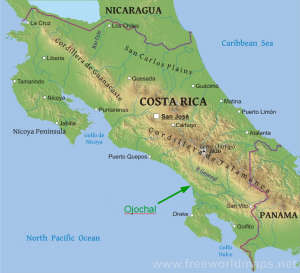 The Story
Costa Rica's story is about growing its population and economy without destroying its nature.
We will be experiencing this pure vida lifestyle first hand for 6 months with our two children attending school in 2020. A mixture of remote working and environmental volunteering for the parents. Building on our previous campaign momentum, we continue to highlight the climate crisis and showcase achievable and innovative solutions in three areas:
The Approach
Ecology
Showcase Costa Rica's successful forest protection and re-forestation.
Experience a unique bio-diversity hotspot that protects more than 25% of the country.
Costa Rica has recently pledged to get rid of single-use plastic and to transfer its infrastructure to carbon-neutral status, both by 2021.
The school we have selected is focused on environmental protection and nature awareness.
Mobility
Sustainable mode of transport, where possible: E-bike for mountainous terrain.

Ocean freighter or sailing for travel between continents,

where possible.
Energy:Costa Rica generates almost 100% renewable energy for its electricity.
In a world that is fast and radically changing, we pledge to practice change and flexibility: by getting to experience new places, expose ourselves to different cultures and to learn new languages.
Fast facts
Start: 16.1.2020 arrival in San José, Costa Rica
Stay: in Ojochal, Puntarenas Province
School: Life Project Education
Depature: 25.07.2020 from Halifax, Canada to Hamburg by ocean freighter (beforehand via USA and Canada)