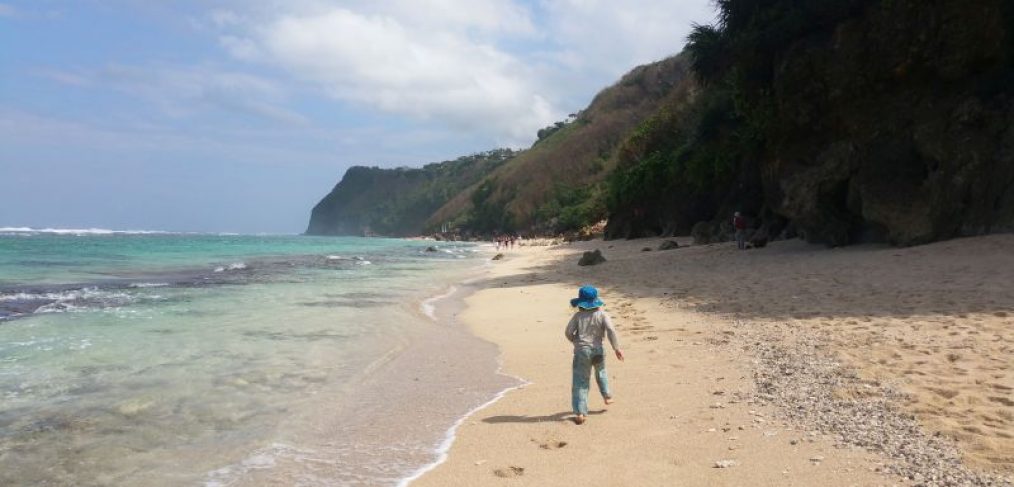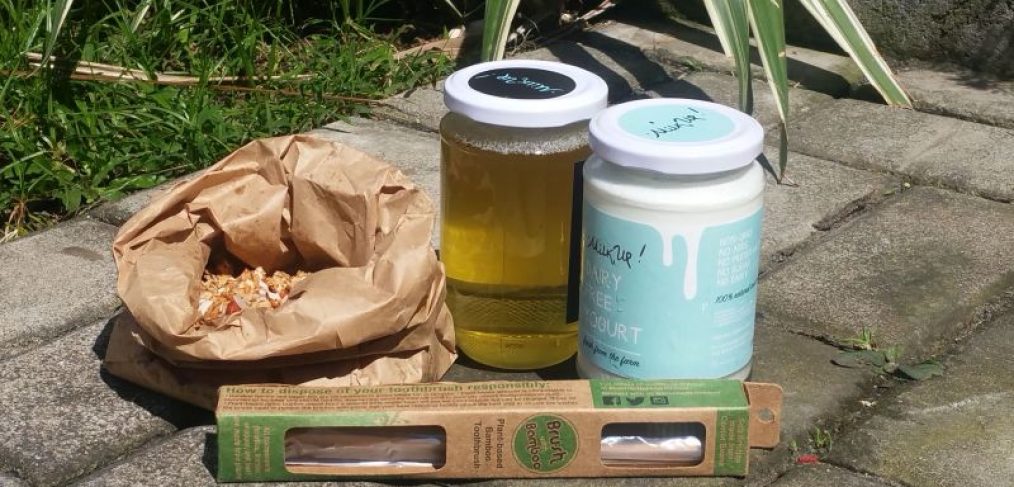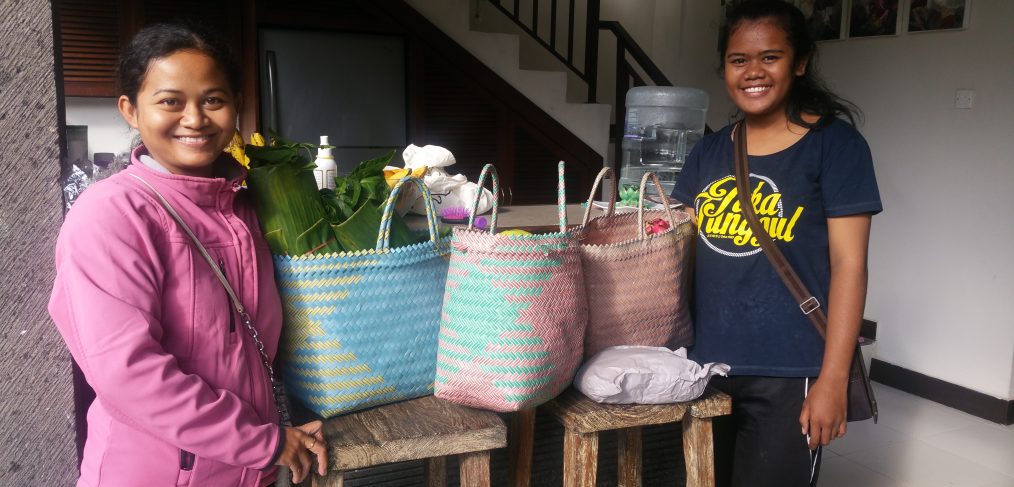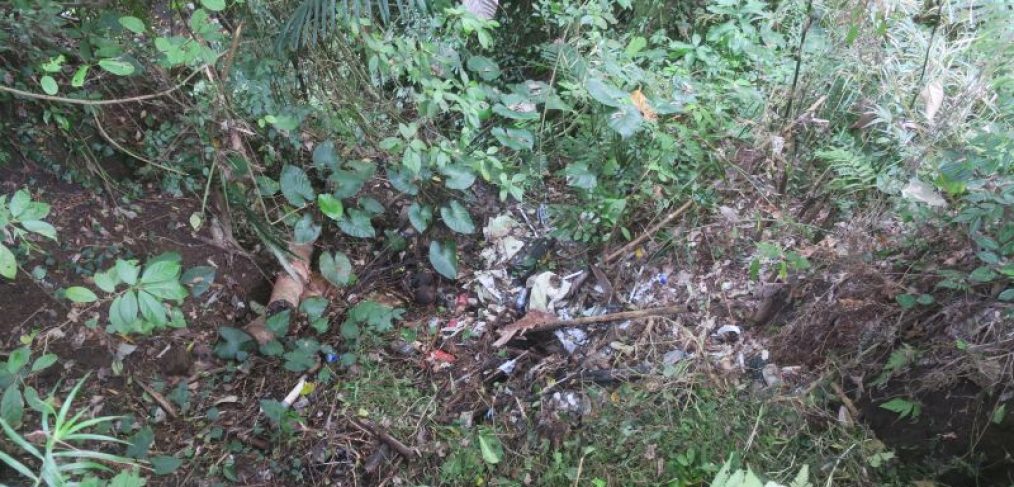 My Plastic Free July journey from Bali via Singapore, Istanbul to Germany
1.7.2017
Today is the first day of "Plastic Free July". And I have already sinned… I have forgotten to take my straw for the young coconut:-( I try to make it up by collecting some plastic waste from the beach around us. Unfortunately there is too much plastic thrown into nature here in Bali…
After 13 months of cycling adventure for 7000km in Japan, South Korea, Bali and Australia /Tasmania with our two young children in tow, we are back at work part-time with the children attending pre-school in various beautiful locations since two months. I have taken on the challenge to follow the international "Plastic Free July campaign" inspired by one of our amazing Australian hosts.
2.7.2017
On the second day of plastic free July, I manage to not forget my BYO straw:-) But I still sin again as I have to buy a new sunlotion. Zinc at least and SPF50… I have to admit that not traveling will make it easier to know my local solutions. But no excuse:-)
I pick up some plastic waste from the beach again.
3.7.2017
3rd day of plastic free July. We have to spend 4.5 long hours (!) at the immigration in Bali to extend our visa. After having depleted our own food and drink supplies, I manage to buy some unwrapped baked bananas and a small dish wrapped in banana leaves. Yeah!! Sadly, these are  the only items at the little stall that are not somehow wrapped in plastic. Where I do not succeed though is water;-( the children are allowed to some water throw-away cups ….
In the afternoon I start to pick up some plastic waste from around the house. I can't believe my eyes, there is an entire inofficial dump! I would need a wheelbarrow to tackle this.
I later observe our cheerful pool cleaner, who picks out the leaves and flowers from the pool and stuffs them in a plastic bag. "Where did you dispose of the bag?" My friend asks surprised.
"Oh I just threw it over the fence. There are many already there." He laughs.
"Why? This is your country. Plastic does not decompose for a long time. I try to teach my children not to throw any garbage into nature." My Russian friend replies horrified.
"Hm, my grandma never told me this…" he leaves our home very thoughtful.
7.7.2017
Day 6 of Plastic Free July in Bali. Quick summary of my failures and successes over the last 3 days:-) I managed to avoid all new plastic bags, despite awkward glances from the shop keepers. I also managed to purchase bread, cashews and organic eggs without the usual plastic from the local alternative shop:-) Also no take-away packaging this week…. It gets tricky with diapers, toilet paper, oats and milk, for some I could only opt for large quantity purchase to reduce the packaging. And I sinned as I could not resist the packaged jackfruits. I was not ready to buy the whole 5kg fruit.
11.7.2017
Day 10 of Plastic Free July. Ubud rocks! We find a vegan dinner delivery packaged in cardboard and banana leaves. Delicous and affordable! A lot more plastic conciousness here 🙂 We have moved in with our friends here in Ubud, Bali for three weeks in order to get to know this place.
13.7.2017
Today's highlight during Pastic Free July:-) Toilet Rolls wrapped in tapioca starch! FSC paper. No recycling paper here in Ubud, Bali so far. Price? Unfortunately 3 times of our normal one.  Well:-)
17.7.2017
Day 17 of Plastic Free July. Another Ubud, Bali highlight. These ladies deliver fresh from the morning market fruits, vegetables, bread and eggs only wrapped in bast baskets and banana leaves. Thanks to Ubud Basket! Consumer power at its best. Lots of environment and health concious folks in this yogi, spiritual and alternative heaven. My main concern remain cosmetics, for example bandaid, shampoos and creams etc. And my next task is storage, as my reusable plastic bag supplies are running out, haha.
20.7.2017
My Plastic Free July treasures for today! Refillable house soap for dish-washing. Plant-based Bamboo Toothbrush, also bristles and wrapper are plant based. Coconut yoghurt in a jar (dairy-free). And bulk granola for my sweet tooth 🙂 What are your treasures today?
24.7.2017
To all those, who are struggling to give up their plastic addiction, I am still struggling too….  Today on day 24 of Plastic Free July,  I have to go to the supermarket, which usually means I have to replenish supplies, that I can't source plastic free from the market or the organic shop here in Bali. Oats, diapers, raisins, mosquito oil. And goodies for the kids, such as Weet-bix. I also sin buying some souvenirs to take back to our families, which I can't name as they are a surprise:-) Good news, I am going less and less often to the supermarket then before! Keep up the struggle:-)
28.7.2017
Next step of my Plastic Free July journey. After having bought a nice new yoga shirt, I realise I have just bought polyester…. made of plastic.
In the evening we take out our friends a farewell dinner and take back home some dishes for Amiram. The Warung Schnitzel staff already know me and my containers and dutyfully fill in all glutenfree and vegan leftovers and dishes. Sometimes it needs a little persistence and patience to change one's behaviour:-)
31.7.2017
Last day of Plastic Free July on stopover in Singapore. My pick of today is plastic free diapers only from natural materials (!) and a fresh juice in a reusable cup with my bamboo straw. I remembered that the foodcourt down in Square 2 at Novena did not use one-way plastic cups:-) I also remember plastic free delivery of organic foods to your home place. Last night we had a lovely gathering with friends and former colleagues at the Botanic Garden with lots of home made snacks brought by many. Well done! Otherwise Singapore so far – being on a short 3 day stopover – is a plastic disaster for me. Not knowing the nearest wet market, nor organic shop and being time constrained means supermarket shopping, with every single item being wrapped in plastic…
As there is not much plastic waste in nature here in Singapore, it is rather difficult to pick up some trash to make up a little for my sins. Good news though: Meeting lots of old friends here, who have been following our 1.5 year long Zen Tour, have told me, that they are inspired by my plastic free July postings. So maybe this snow ball effect helps to alleviate the heavy plastic trash burden we are inflicting on our planet! Keep up the struggle! And don't forget to celebrate even the little steps:-) The big steps will soon follow!
31.7.2017
Last night of plastic free July. Flying is an environmental disaster in terms of CO2 emissions. In terms of plastic waste, it is a total nightmare. During our night flight from Singapore via Istanbul to Frankfurt it was at least possible to refill water-bottles at water refill station or from the tap, which is for example not possible at the airport of Denpasar, Bali. My bamboo straw and camping cutlery were only a minor drop less in the plastic ocean of blanket wrapping, meals covering or airline toys for the children. Best of all, one of my daughters scolded me after having allowed the cafe owner in Istanbul to pack our Turkish Delight leftovers in a throwaway plastic container… So next time I would have to prepare our own lunch and breakfast (and it has to beat the extremely sweet/savoury airline menus to convince the children), carry 4 blankets in our hand luggage, pack 4 headsets (incl. children size ones), 4 eye masks (incl children sized ones), refuse all the gifts for the children (and have a convincing alternative), convince the juice stalls to make fresh juice filled direct in my bottle and convince salad makers to freshly prepare and fill into my container…. Or maybe best is just not to fly at all. Living plastic free is a big challenge but travelling plastic free even more…. But there is no excuse. I have learned a lot during this months' plastic free challenge and will try to continue my new habits as much as possible. And then there is next years plastic free challenge, to bring it to the next level:-) What about you?