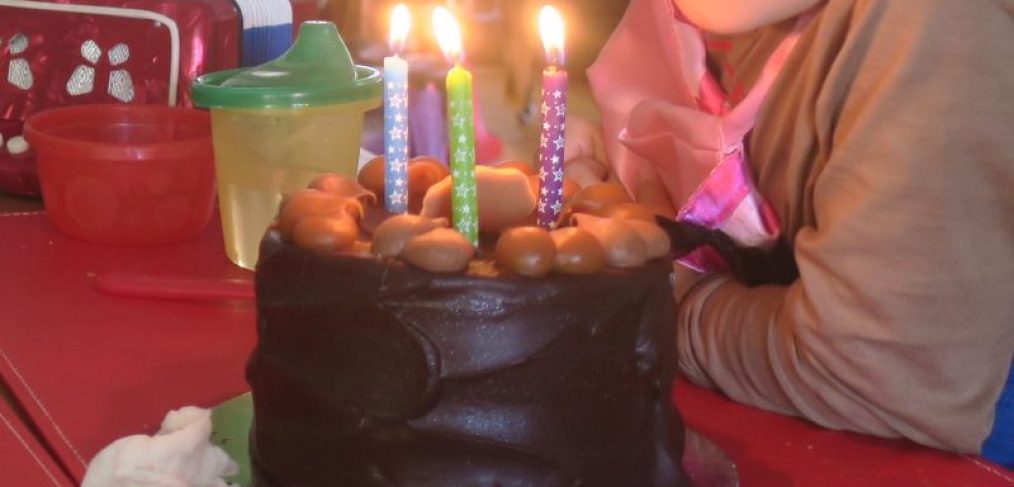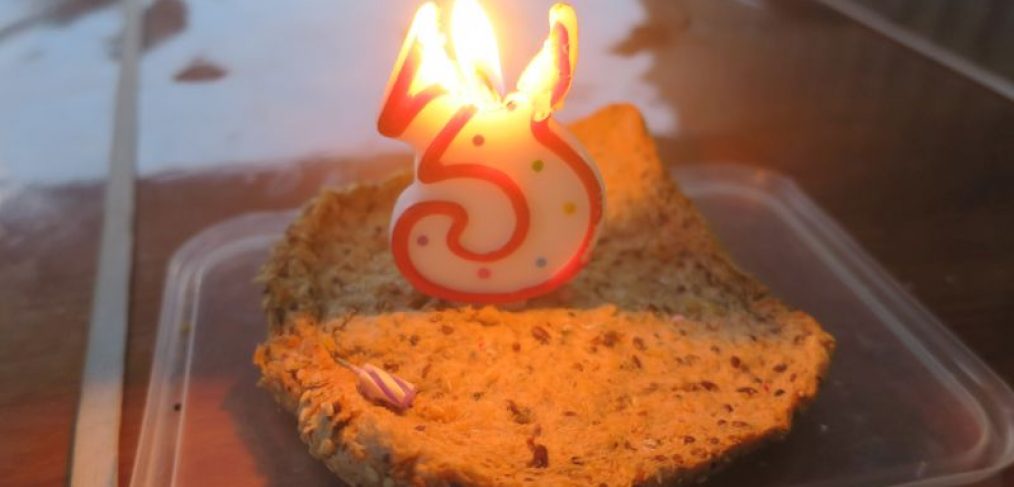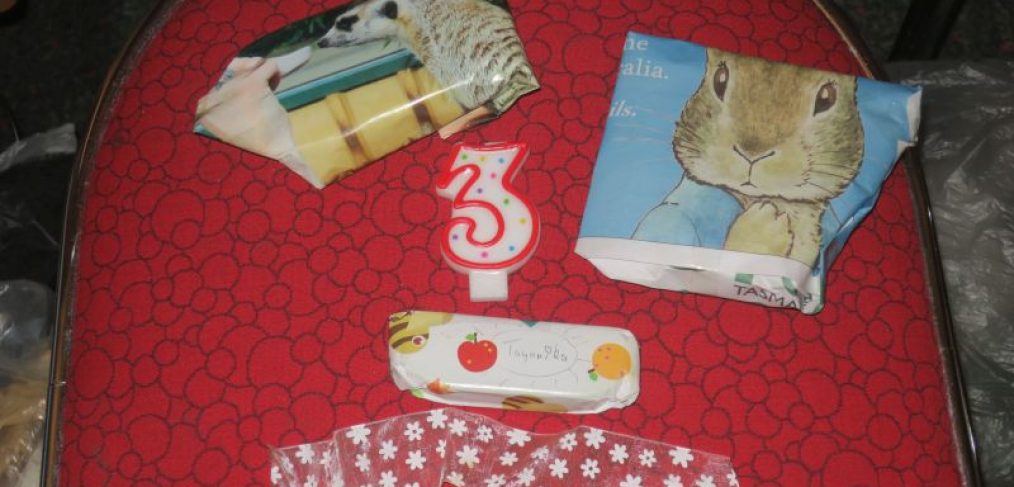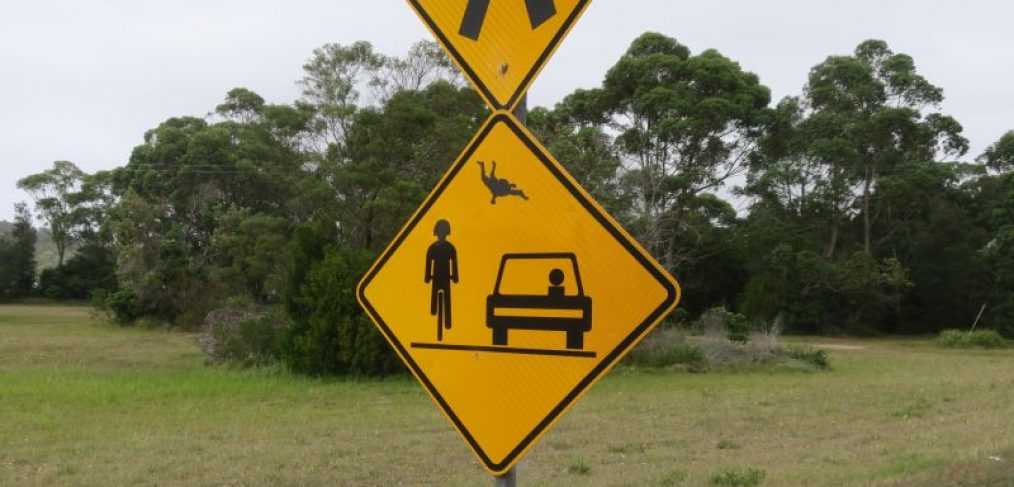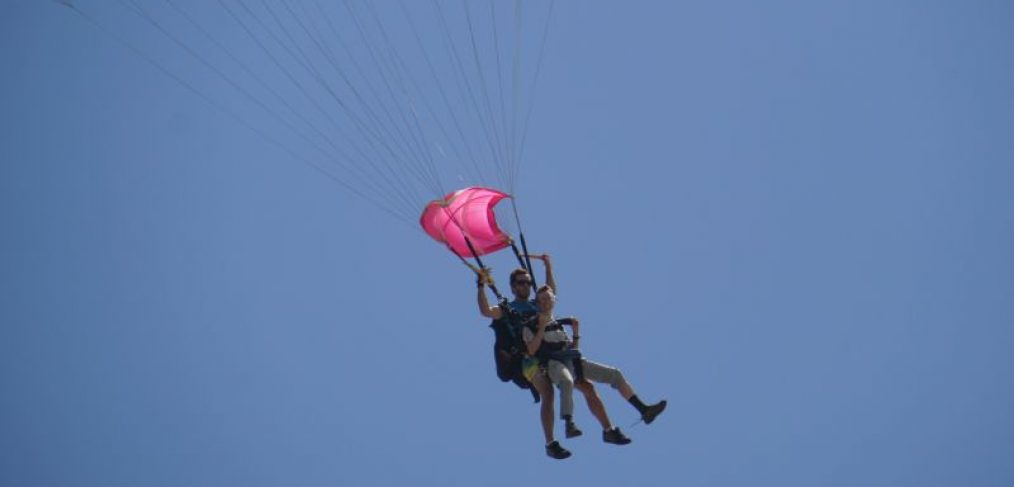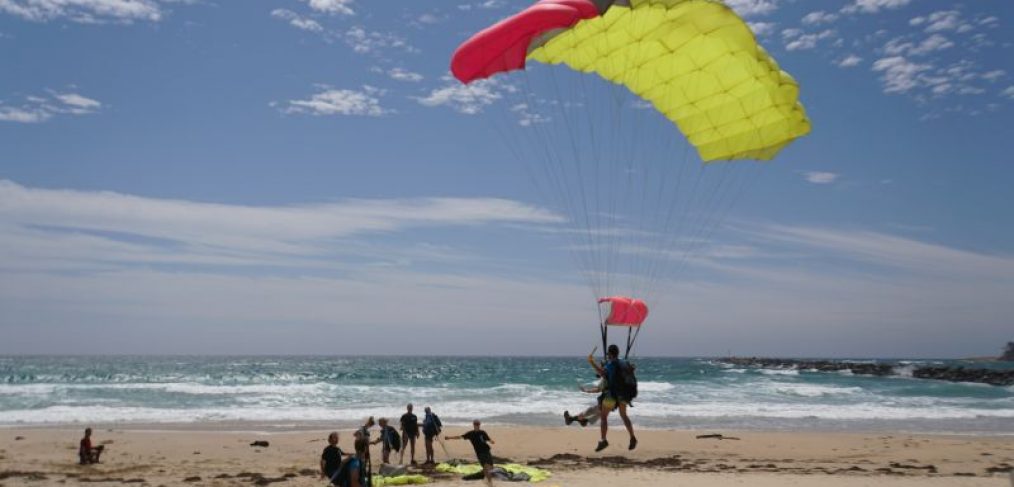 Birthdays en Route
We actually celebrated Tayanika' s 3rd birthday two times, one time in Melbourne and one time in Tasmania.
We had a yummy pre-birthday cake and songs with friends that had invited us to their house in "Altona" (sic!). A suburb southwest of Melbourne, not to confuse with that of Hamburg, despite it also being near a big river, leading to the sea…
An Aussie-Irish couple with 4 and 1 year old children, that we had met in Orbost on the campsite, had kindly invited us. After a delicous homecooked dinner, Tayanika was totally taken by surprise and looked with unbelieving, shiny big eyes at her fudge (chocolate, caramel and cream) cake, that had so nicely been organised by our host Penny. Tayanika proudly blew out her 3 candles. With a big smile the kids devored their portions, that were for the very 1st time too big to finish, due to the richness of the cake 🙂
She started her "real" birthday a little grumpy, as we had to leave our overnight ferry from Melbourne to Devonport, Tasmania at 6.30 am. When she realised though that 3 little presents were waiting for her on an improvised "birthday table" on a ferry chair in our cabin, her face lit up.
She held onto the presents (unopened) all the way down to the ship's belly, joined Amaya inside the Chariot on the way out and we roled on our bicycles into the sun. It was a chilly 11 degrees on a Tasmanian summer day, but the sun kept slowly warming us. We then cycled 3 km into the little town, where one cafe on the main shopping street had already opened. There the children chose a birthday muffin (chocolate of course). And we prepared the "birthday table" again. It was here, that she finally opened her presents. I had carried some of the presents since Singapore. A small children's mouth organ with a frog face, which Tayanika immediately started practicing on. Amiram had tried to make me reduce weight several times, but I had succeeded in hiding these little items most of the times during the last 10 months. Another present were Durian chips, in memory of our Singapore home, that I had found in an Asian shop in Melbourne. We shared the cafe with some fellow travellers, a cycling couple in their mid 50s on their way west into the Tasmanian wilderness. And about 10 Harley Davidson riders, that had had offered one of their breakfast sandwiches to the kids. Three candles were again blown out and birthday songs were sang.
Later that day we spent a long time on a nice big playground overlooking the beautiful Tasmanian north coast and beach with lots of other children around.
We sang birthday songs one last time in the evening, after dinner, 200 km further west on a small campsite near the Duck river in Smithton, that we had reached via bus, far far in the wild northwest of Tasmania. The children played with and watched the animals of the campsite, a black cat called Rosie and a 30 year old duck, that had spent her whole life at this spot.
My not yet 40st bday we celebrated on a beautiful bush campsite near a sand beach in New South Wales, Moruiya Heads. On the afternoon before the big day, it still felt like just another of our tour days.
Amiram sad sadly: "I dont have anything for you… " It was fine for me, as I felt like having everything I needed and wanted anyway. Creating worldwide peace and environmentally friendly and socially fair societies overnight were not possible anyway…
When we got closer to our night destination, we passed signboards of parachutes. … "Are you sure?" asked Amiram? I called them and arranged my birthday present for the next morning. The lady on the phone confirmed: "Tandem Skydive. Jump out of a plane 14000 feet high. 60 s freefall. 6 min hang in the canopy. Land, bottom first, on beach." (A beach that has been closed for a great white shark sighted in the morning. Lucky we did not land in the sea…)
2 minutes before countdown, my tandem partner gave me 2 options: Jump out forward or backward? I asked "which one is less scary?". He said "They are equally scary…" Not really knowing, I opted for foreward. It meant robbing to the open plane door (after 3 single jumpers had within a few seconds from each other already dropped out like heavy stones), then hanging legs down, leaning forward, trying to form a banana, ie arms and legs highest…
I silently kept repeating like a mantra to myself "stop thinking, stop thinking…. " My tandem partner had told me, that he had done 8000 jumps over the last 10 years. That means around 2 per day. I felt as safe as you possibly can before such a jump. And was still pretty scared.
Then:  it was beathtaking, thrilling, amazing, exciting, adrenaline rush pur!
When I landed I was speechless, could not stop smiling, was still shaking, and full of happy hormones. But also a bit dizzy with an upset stomach from the loops…  Surprisingly the freefall was the best of all. My mouth was blown open from the wind. No single sound could escape from it, due to the speed of falling at high speed. Looking down I had an amazing Bullseye view from the sky down to the earth. It felt so crazy.
On this sunny day with only very few clouds, we had beautiful views over all the nearby beaches, rivers, bush and forests. I could even depict the blue coloured Great Dividing Range in the distance. In my mind I tried to remember the previous days of cycle rides, distances that suddenly looked so tiny and short from high above…
Slowly floating down to beach I could already see the tiny figures of my family excitedly jumping up and down. They had had a great time waiting for me on the beach playing with one of the many friendly dogs around. Almost a month later, Tayanika still remembers the little dog called "Aussie", the shy one. She still likes to pretend to be that one.
The rest of the day we spent relaxing on this beautiful bush campsite with friends for the kids and adults around.