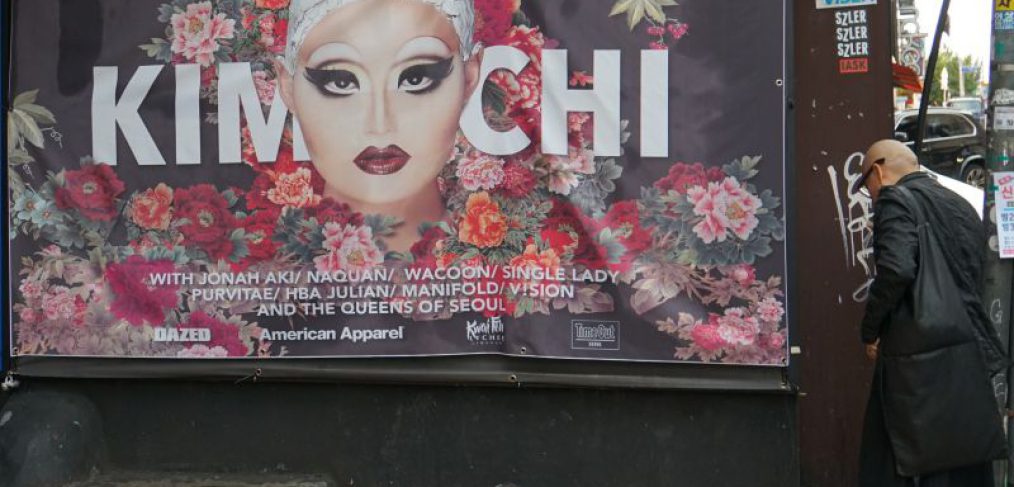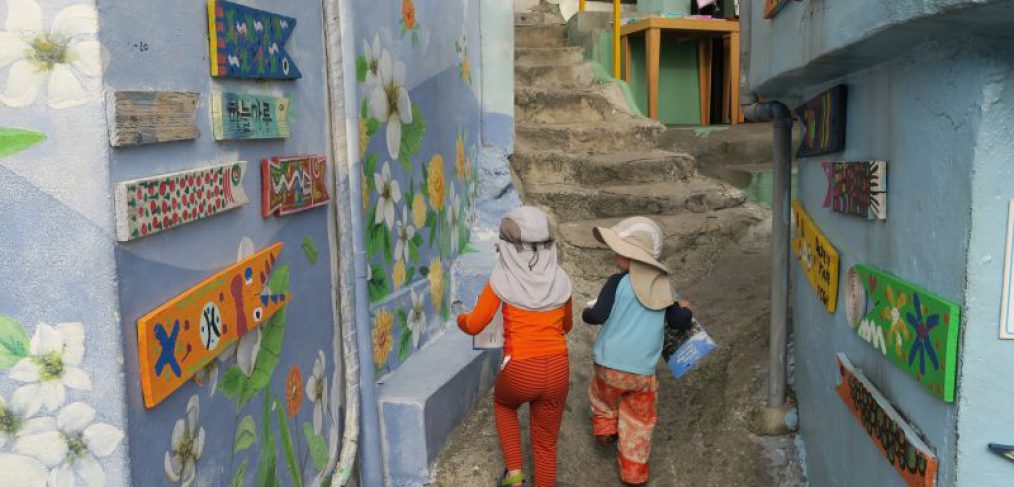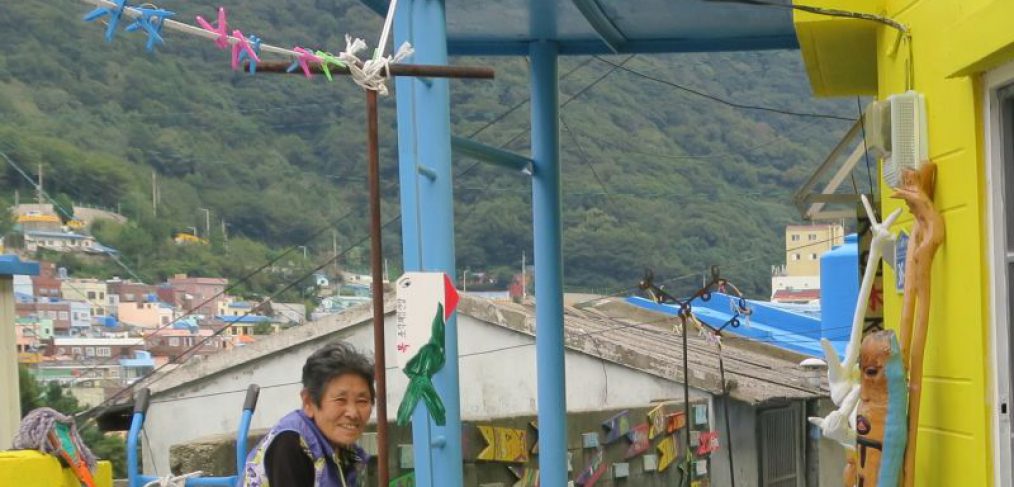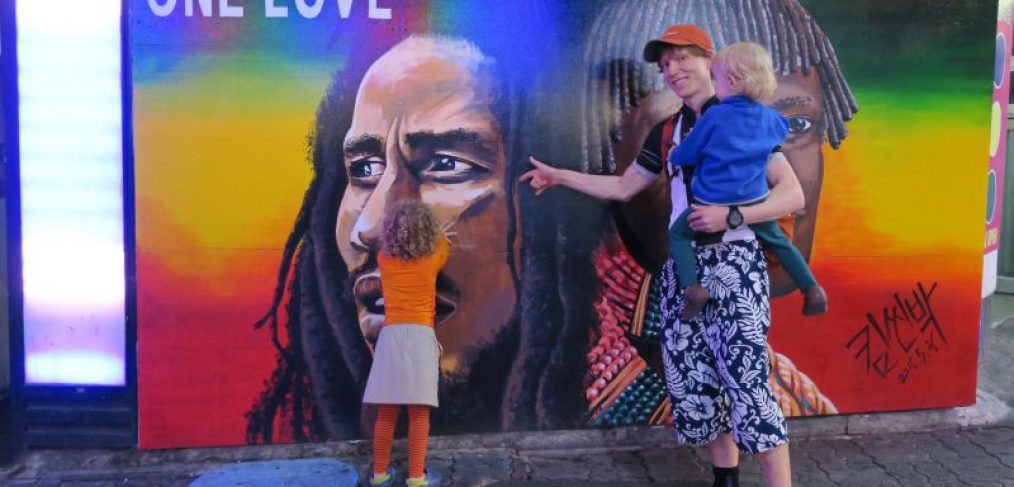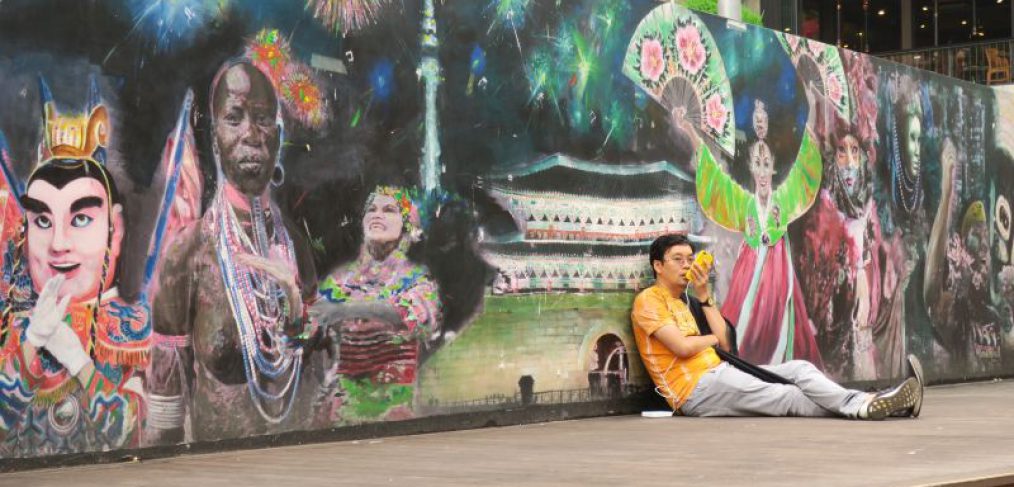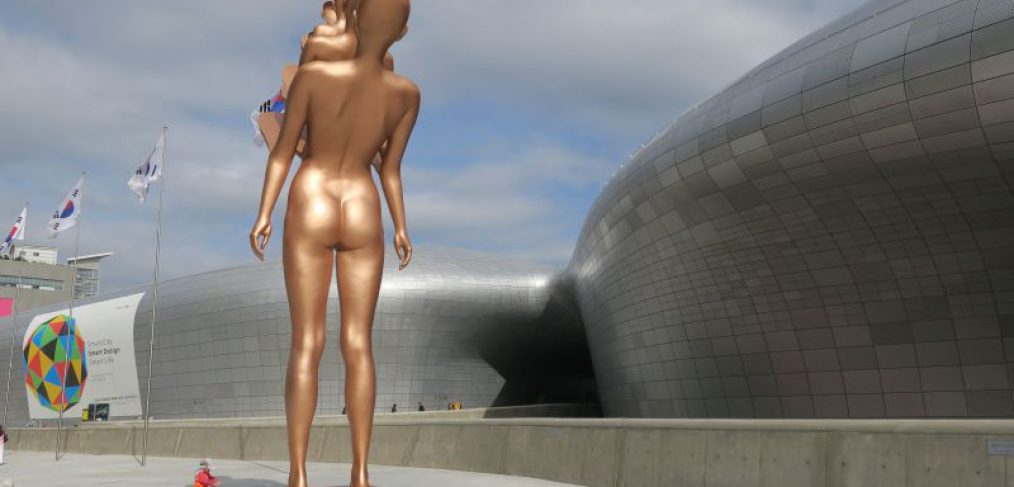 Cheeky Gangnam Style and colourful K-sub cultures
Urban Korea has surprised us with a colourful openness to many diverse cultures, a relaxed attitude to new or foreign behaviour coupled with a can-do attitude of an entrepreneurial, hard working spirit and mindset.
Our first night we stayed in a lively neighbourhood of the 2nd biggest and port city, Busan, that wrapped us in a warm, southerly Mediterranean feeling. Many local and international cafes and bars around. Groups of elderly women with a perm hairstyle sitting at the street corners and chatting. A loudspeaker from a nearby mechanic with blaring traditional Korean music. Dinner scents from nearby restaurants. Street performers surrounded by large cheering crowds. A simple – but English speaking woman – covered in construction dust, offered help as we seemed lost and called our host to confirm the address.
The next day we visited the Korean "Machu Pichu", that reminded me a lot of the colourful Chilean port city Valparaiso.
Gamcheon culture village was once a slum, that had been totally transformed by wall paintings, graffiti and sculptures undertaken by local and international artists as well as students.
The village is squeezed on a steep hill with mainly staircases, teeny tiny footpaths and narrow roads connecting the coloured houses.
Amaya and Tayanika were delighted by a treasure hunt for stamps that are hidden at public art galleries or small museums.
In Seoul we stayed our first night at the hip and trendy neighbourhood of Gangnam, that is known to the world since the world music hit "Gangnam Style".
Since then Amaya and Tayanika keep asking for the K-Pop video every evening before bedtime to be played again and again. Of course we had to try out the horse riding dance moves of funny and ironic Psy, the singer. The children loved especially the toilet and hotbath scene, where the cheeky star clearly did things that one is not supposed to do:-)
Our next stay was in a lovely Air BnB of another neighbourhood of Seoul, Itaewon.
This international, multi cultural neighbourhood with Bob Marley's One Love, Rainbow flags (indicating LGBT clubs), a Korean Che Guevara and Halal Turkish, Veg Indian as well as African restaurants delighted our various family members.
Even in the glittering and cultural city centre we could observe the visible variety and facets of the Korean society. Greenpeace and WWF booths, as well as activities for the disabled can be found in close vicinity to a large peaceful political manifestation and many unagitated policemen around (similar to most in Germany).
While I was working on our personal finances, Amiram and the children were very impressed by Seoul's Dongdaemun Design Plaza and its innovative design.
Clearly with the urban South Koreans' openness to subcultures and art, these neighbourhoods of Seoul and Busan can rival alternative neighbourhoods of London and Amsterdam.