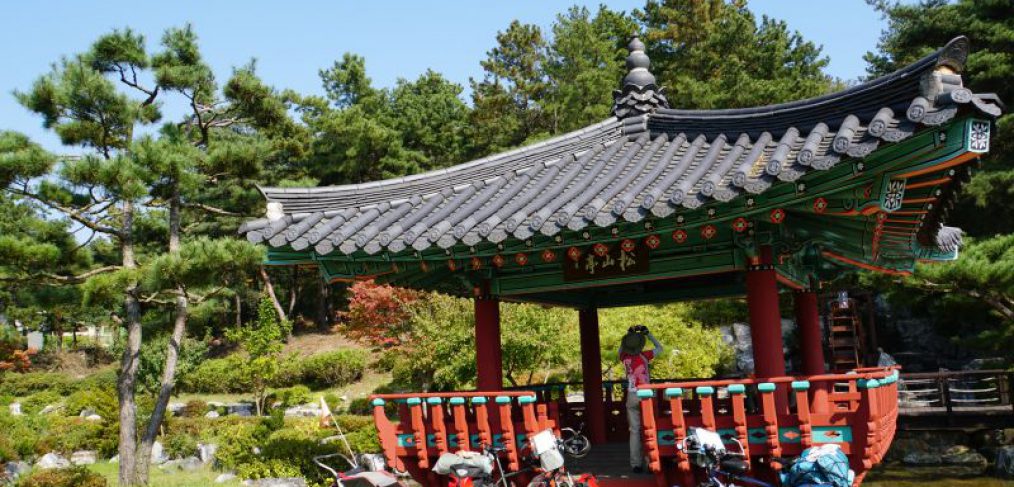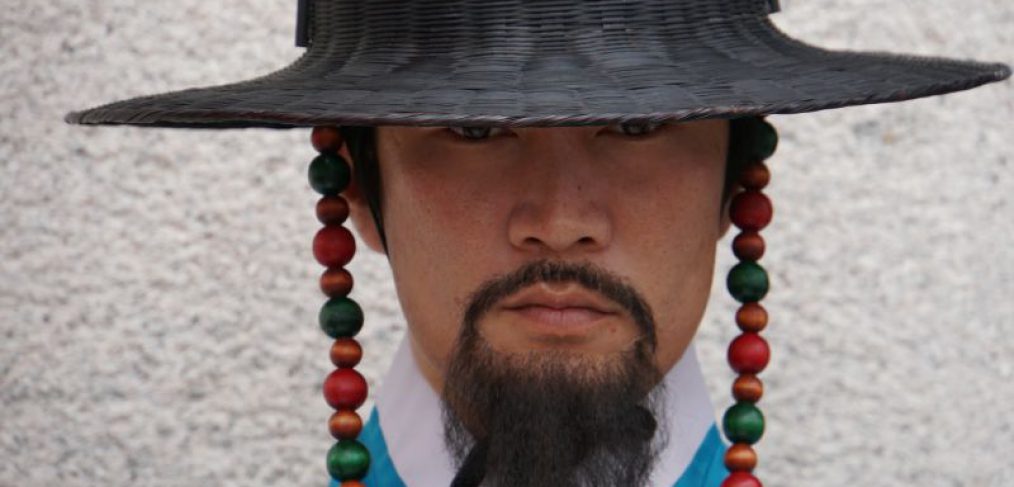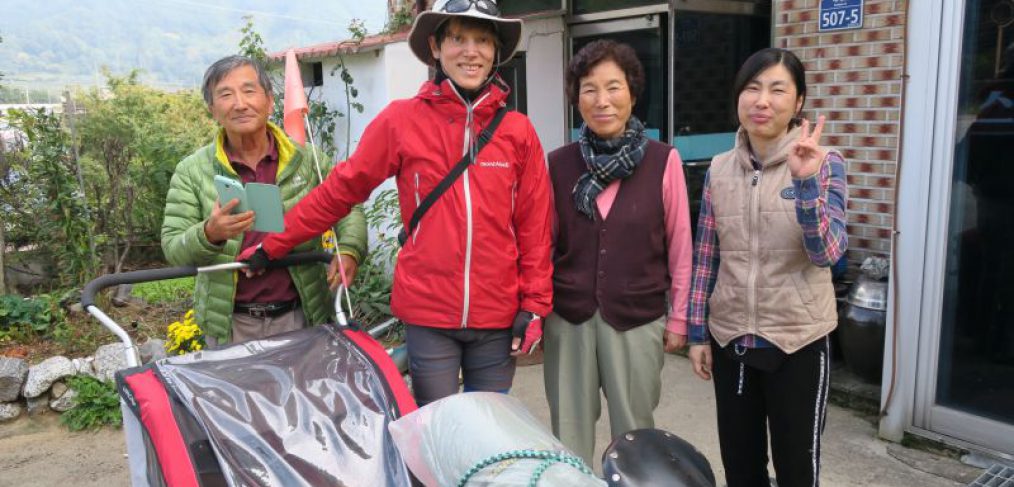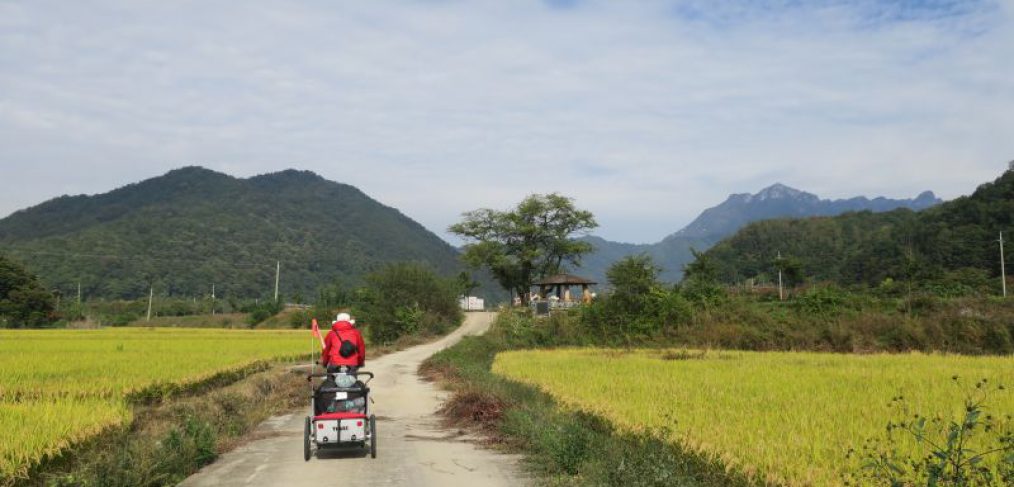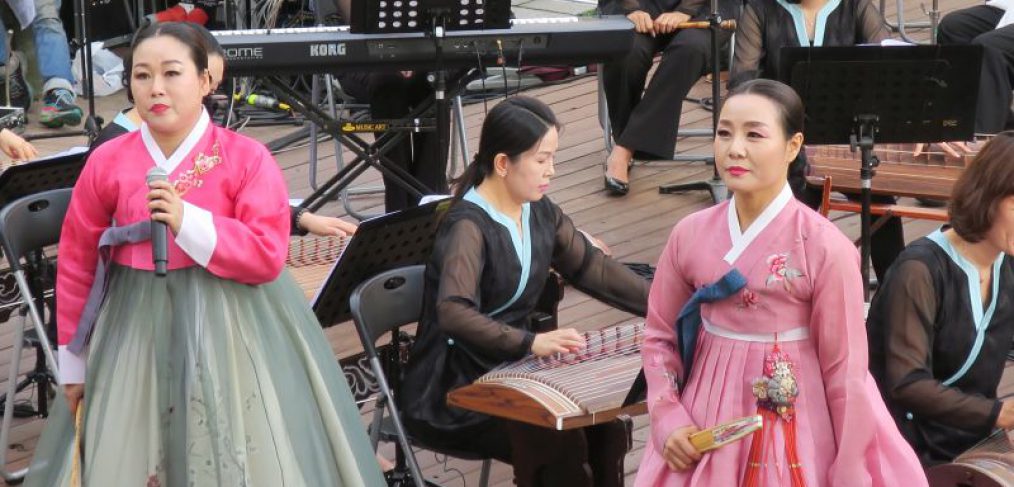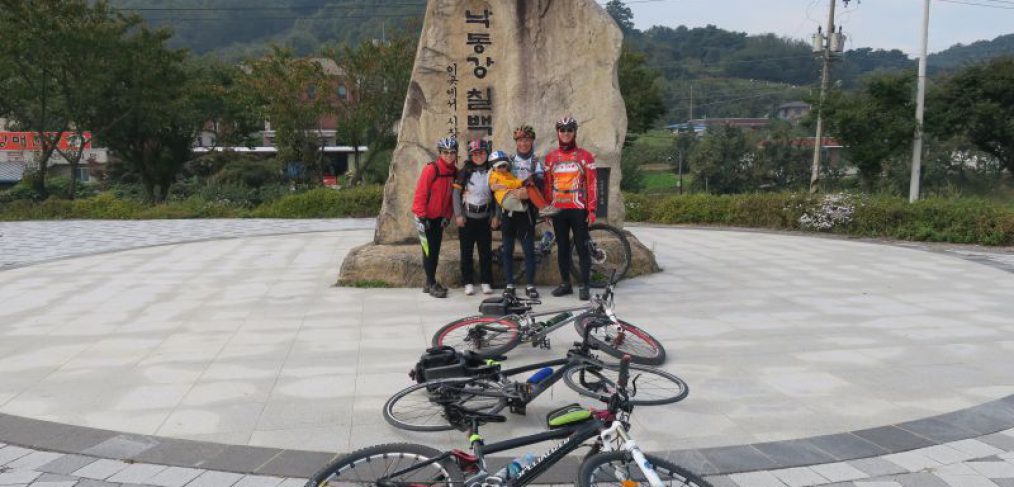 Fancy a 600 km bicycle highway crossing an entire country?
We have just completed this amazing bicycle journey from Seoul to Busan in South Korea. This incredible bicycle infrastructure offers everything: "bicycle only roads", even "bicycle only bridges", "5 lanes roads" (whereas cars only had 2 of them), but also many rural narrow pathways. At regular intervals we encountered bicycle shelters, reststop in traditional Korean pavilion style, fancy modern architecture bridges and dams, certification centres with stamps for the 4-river passport, bicycle mechanics, etc….
This public infrastructure spending attracts touring cyclists like us, but especially the many health and exercise seeking Koreans in fancy bicycle outfit from all age groups (I think I have never seen so many cyclist wearing functional cycle outfit before).
From remote stretches with barely another cyclist in sight (far away from any car road) to heavily frequented bikepaths on a public holiday out of Seoul, we thoroughly enjoyed both.
We loved the magic views of the rivers from the pristine riverside or up from the many forested hills above, at misty morning dawn or during golden sunset. Autumn in Korea brought us not only the sight of yellow and red foliage and fields and trees ready for harvest, but surprisingly even beautiful autumn flowers (not sure, I have seen that before….).
The children loved the camping, as it allows them to freely roam around. Tayanika lieks to say: "I will go exploring over there" and would then happily wander off. As usual we camped both on official and wild locations. All locations were great, but the wild campsites I always remember most fondly, as we chose the sites for their magic.
Further highlights were, when we indulged at Suanbo's famous King's hotspring (Thermalbath in traditional Jjimjilbang Korean style), listened in awe to the otherworldly chanting of a Buddhist Monk during a spontaneous templestay,
visited the UNESCO world heritage temple at Haeinsa,
hiked in the Woraksan and Gayasan National Parks, attended traditional performances,
stopped at a bicycle museum, etc.
The Red Korean Ginseng, that we bought from the oldest medicinal market in Daegu, provided us with the necessary daily booster.
As usual, the children enjoyed the many sweets and crackers that were been given by the very child friendly Koreans. In return they had to endure some very close encounters with their fans:-) Some literally just poked their head into the Chariot, stroked their hair or just lifted them up.
Although the bicycle path is mostly flat along the rivers, there are some sudden steep inclines, sometimes so insanely steep (above 15% incline), that we had to push (we never had to push  in Japan…). Amaya was very proud to become my renewable and certainly environmentally friendly engine and helped pushing. She helped us twice, as she got out of the Chariot to make it lighter for Amiram. And on the other side, she helped me to push my incredibly heavy bike.
And even though the route was mostly so far off any towns or busy areas, and we never really knew where or what to eat, we managed our daily food shortage everyday:-)