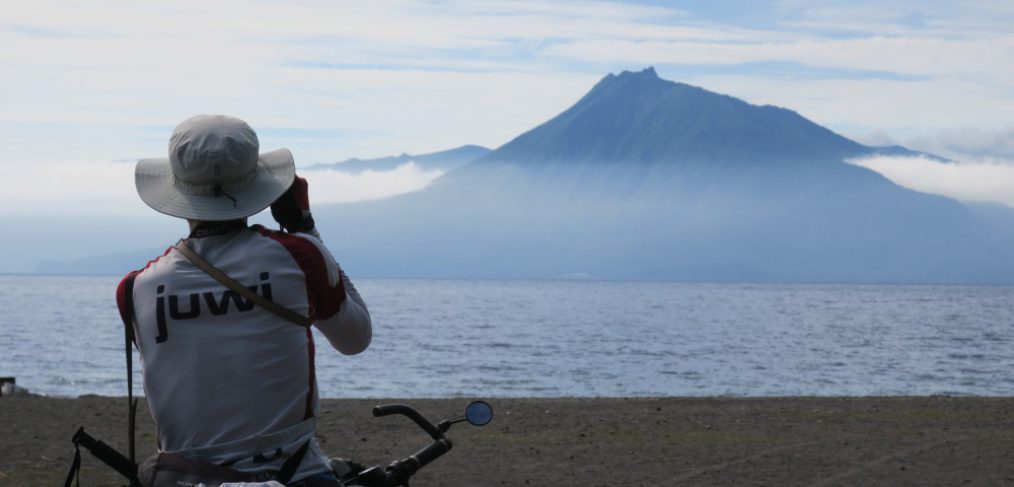 How to – Japan Cycle Touring and travelling
We have collected a limited list of things that we really enjoyed and valued in Japan as well as things to keep in mind. These are not specific sights or locations, but rather general aspects of Japan or regions that we enjoyed greatly during our cycle touring or we had to cope with.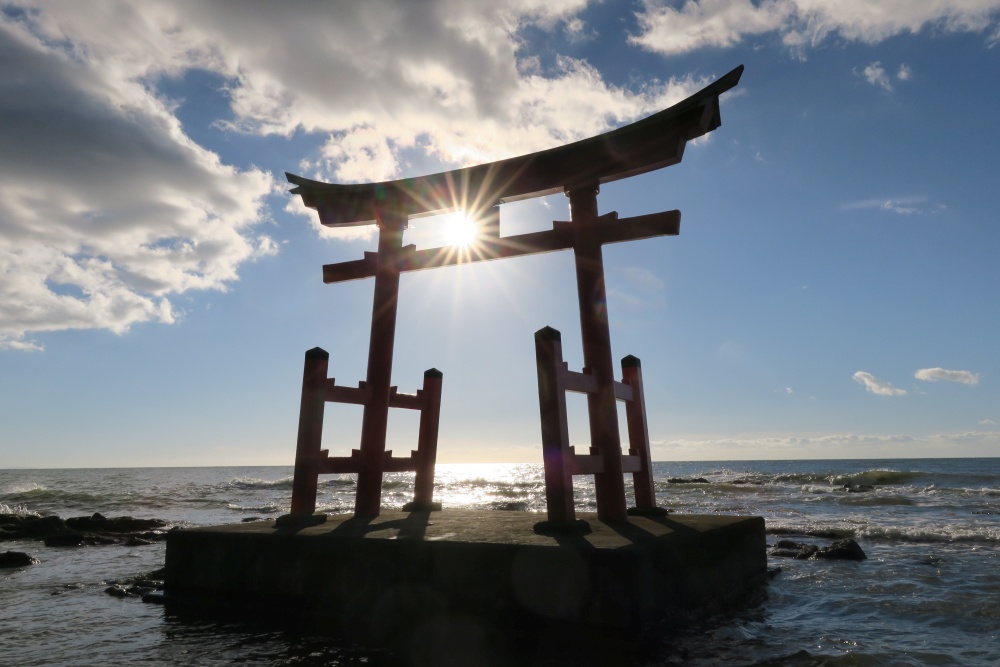 Highlights:
Hokkaido – coastline, mountains, lakes, Islands and wide open landscape, nature and wildlife, cycle touring, hiking, etc.

Shikoku– endless coastline with beautiful and often lonely beaches or coves with crystal blue water against deep green mountain backdrops. Century old and active Buddhist pilgrimage tradition. Shikoku is off the beaten track with many unspoiled natural treasures and even fantastic surfing. Cycle Touring is amazing here including Shimanami Kaido bridges.
Sado Island – beautiful and crystal clear sea, serene and lonely, super for cycling with some very steep but not long climbs. Unique culture within Japan including the world famous Kodo Drummers
Safety – Very safe across whole country
Traffic – Very safe and considerate drivers and traffic
Food – Great and artistically refined cuisine and super network of convenience stores with wide range of ready to eat food (more than rice balls) and at least some fruits and veggies. In Hokkaido Seicomarts are almost like mini supermarkets. No need to buy any drinking water. Great quality drinking water from the tap in so many places.

In general it is possible for vegetarians to get supplies despite seafood or meat being core part of many dishes. However local fruits especially are expensive.

Free camping in many public places possible if one stays for a night, leaves everything clean and unspoilt and no partying.

Official free campsites in Shikoku and Hokkaido in particular

Good drinking water and clean toilets in almost every park, playground, every convenience store (there even with Japanese Washlet functions)
Onzen (Japanese Hot springs) are a real highlight of being in Japan. In Hokkaido Onzen are often even beside campsites.
Japanese people love kids and have a strong "Kawaii culture (cute culture), so its a great place to travel with kids, especially small kids…people give them sweets or other presents regularly.
Unique culture and civilization with exciting history, arts, architecture, religions, customs and traditions. Modern and traditional, detailed to sometimes complicated, with great emphasis of the public and the we versus individualist societal approach.
Challenges:
Outside of major cities hardly anyone speaks English, including in hotels or guest houses (Minshuku or Ryokan).

Solution: Tourist information offices in almost every town at the railway station. Very polite and helpful even though many also don't speak English.
Google Translate

No Prepaid SIM cards

Solution: Order prepaid DataSim before you reach the country and get it delivered to your hostel. No phone number and calling but data and internet. Can last for many months with Top Up. For example econnect Japan.
Rent a phone. We did not do that but its possible at airports and major train and possible ferry ports

High cost of living

Especially high cost for accomodation – 50 to 100+ USD per night for 2 person bedroom
Followed by high cost of food. Apples can easily cost 1.5 USD to 2 USD per piece, water melons 10 to 100 USD per piece, strawberries only really viable during season in local stores, grapes several USD for small amounts. Only Banana are priced ok with starting from around 2 USD per kg. Pineapple sometimes acceptably priced for 3 to 5 USD per piece
Vegetables are also expensive. For example 2-3 carrots for 2+ USD, kg potatoes 3-5 USD, tomatoes 2-3 USD for small quantity

Finding Oats or even Muesli is difficult, but possible

Solution: Forget your oats/Muesli (hard for cyclist vegetarians like us), carry some stock and learn which supermarkets or drug stores carry oats (which is what we did): Coop, Isetan, bigger train station shops carry international goods specialty shops, Sapporo Drugstores (Hokkaido), Marunaka sometimes has oats. Alternative is rolled barley (Barley Oats) which can be cooked and are available almost everywhere.

Be prepared for rain, sometimes lots of it for days non stop. Especially during rainy season (June/July). It can and will rain at other times also. To get a taste of rain in Japan watch some famous films like "Seven Samurai" or "Memoirs of a Geisha", where rain is featured certainly. In contrast to Europe however mostly clear and blue sky in late autumn and winter especially on the eastern side around Tokyo.
Consider natural hazards like Typhoons, earthquakes or volcanic eruptions. Typhoons from Late July until end of Autumn being the most common but most manageable hazard.
Booking things ahead over the phone is only possible with big hotels otherwise its virtually impossible because no one speaks English. Online booking can help but Minshuku are not online in English really.
Sensitive to voice criticism and it appears difficult for Japan to critically review parts of its history.