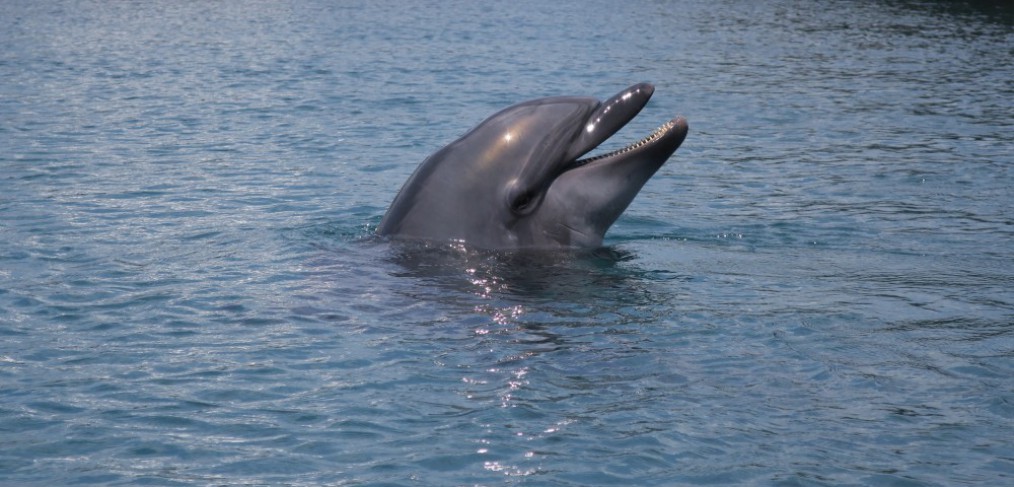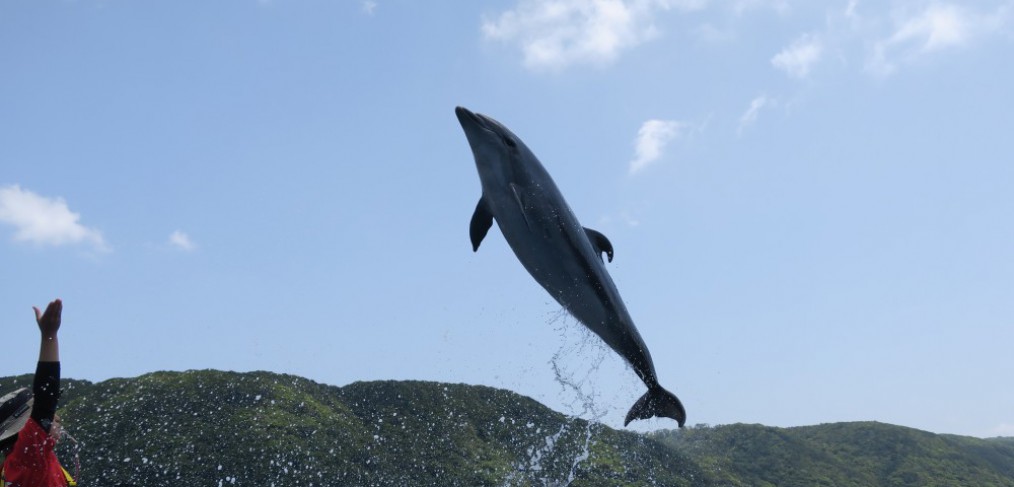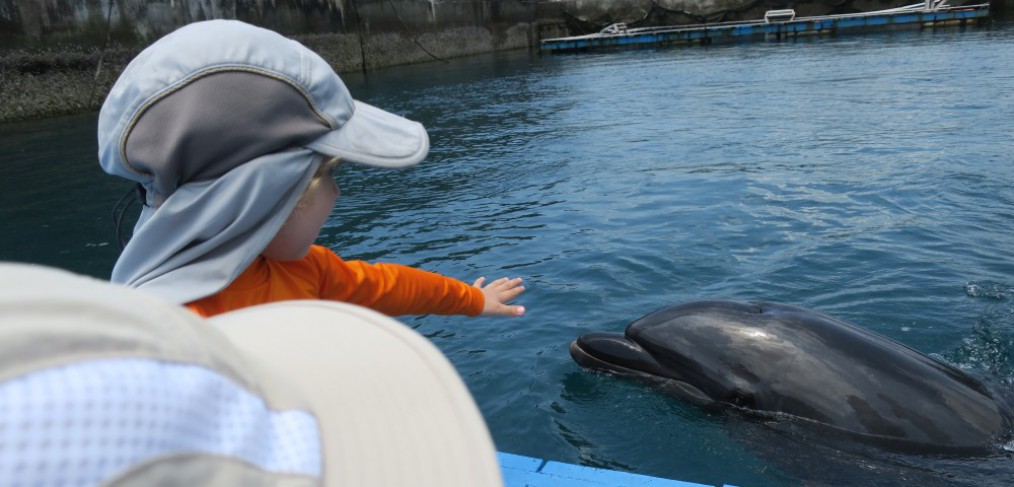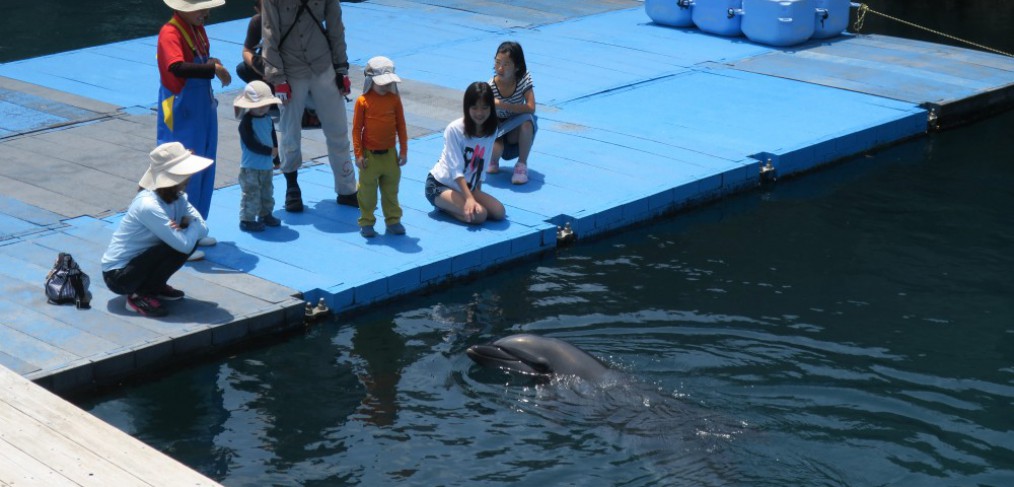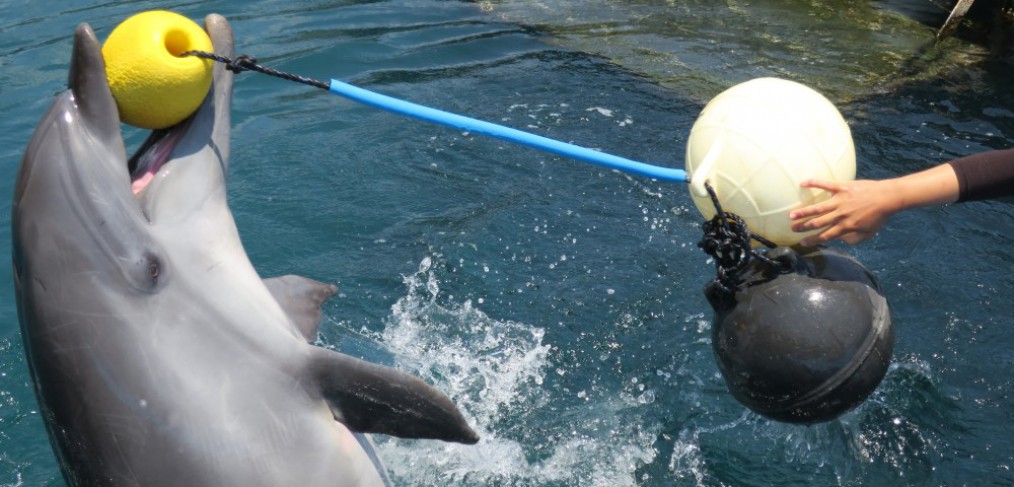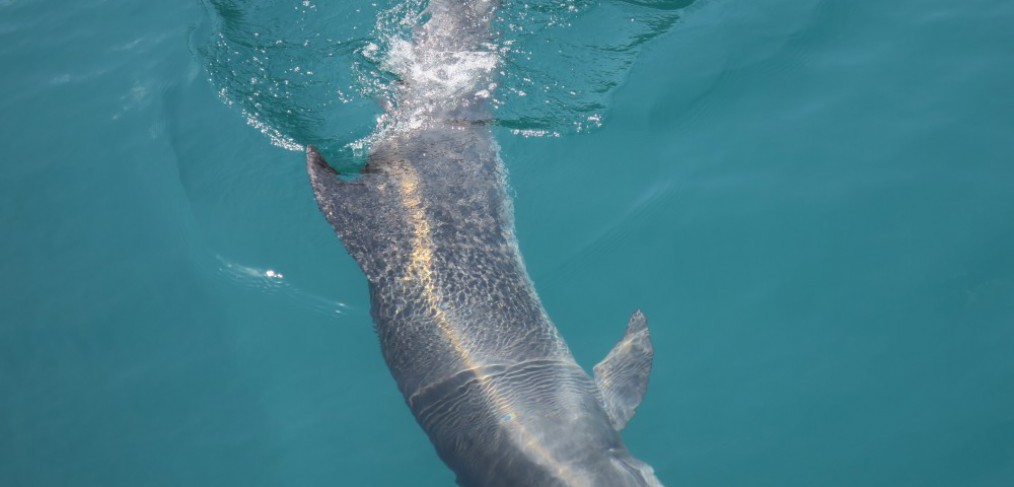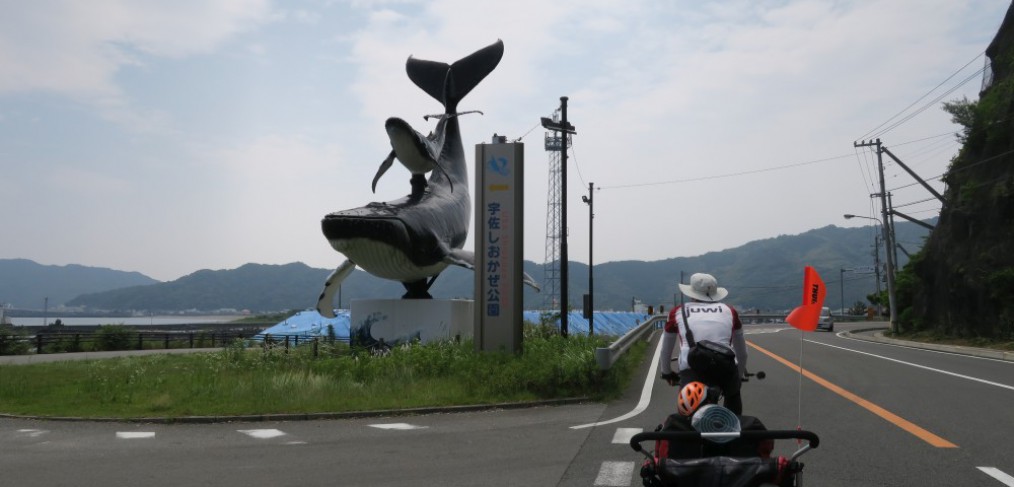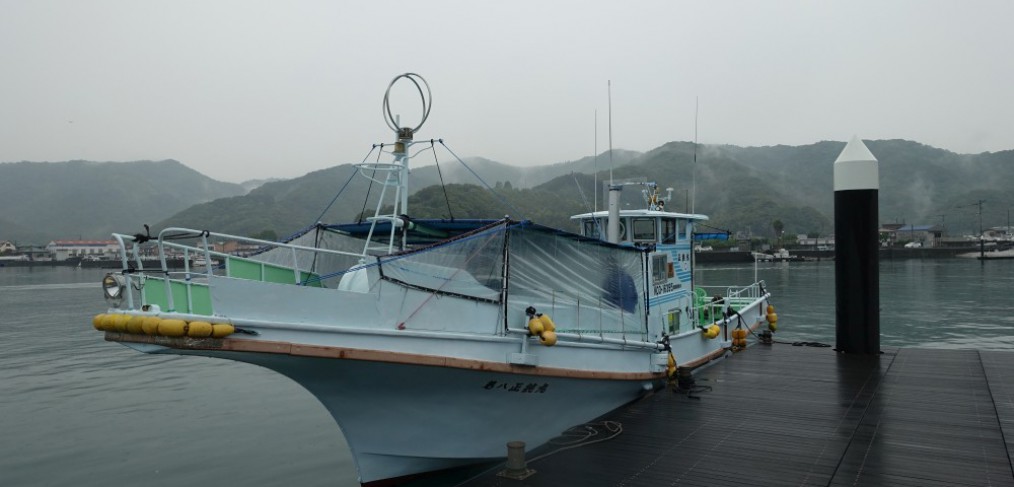 Jumping Dolphins and Whale or wave watching
One of the hidden treasures of Shikoku Island in Japan is it's marine life. The Pacific coast of Shikoku is home to several whale migration routes and there are also Dolphins in the area.
At Cape Muroto we went with the kids to a Dolphin centre and had an amazing and intimate encounter with Dolphins. Two Dolphins were kept in a large fenced area in a quiet port area. It's always an ambiguous feeling to see such beautiful creatures in captivity.
However here we felt the whole setup was acceptable because of the large area which was just fenced from the ocean in crystal clear sea water and the fact that a Dolphin centre hopefully improves support for the sea in general. The Dolphins did amazing jumps, made lots of sounds and played with the kids with big balls even without being given rewards food for this.
There were only two other girls that came after us and the visit therefore felt very intimate.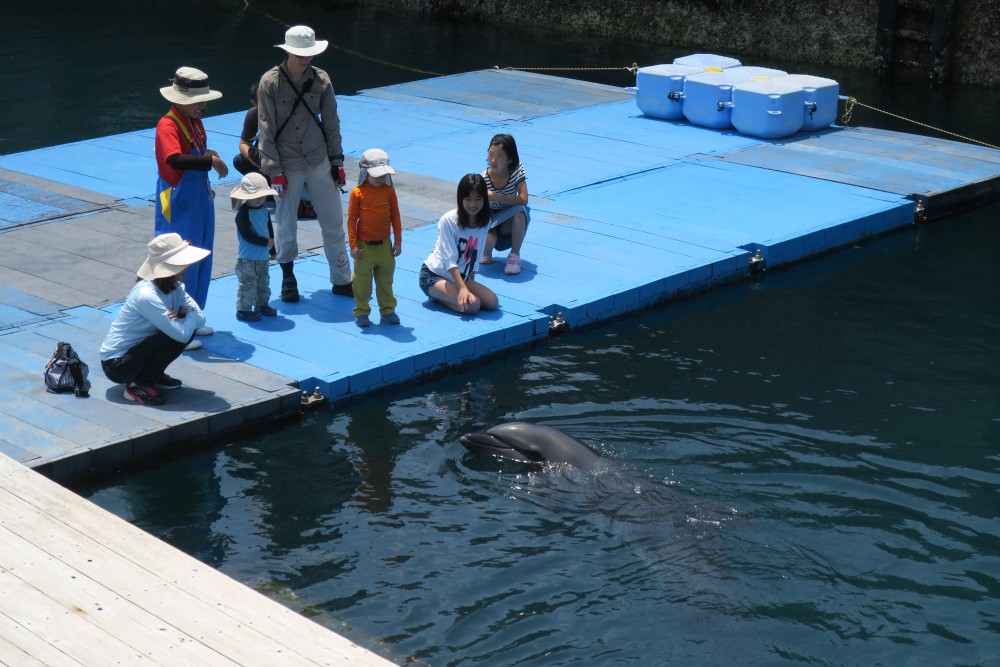 The Dolphins felt and looked happy and healthy.
Amaya, Ragna and me were mesmerised by the beautiful sea mammals.
Tayanika was a bit more reserved and probably found the the splashing and sounds of big animals in the water still a bit intimidating. The visit remains as a very vivid and impressive memory.
After visiting a whale museum and a couple of days along the whale coast we then spontaneously decided that Amaya and me would try our luck and join a whale watching tour.
Tayanika could not yet join because the minimum age was three. Since Ragna had already done whale watching we figured I should go with Amaya. Unfortunately it was a quite rainy and windy day and the sea was also a bit rough. I get sea sick sometimes and therefore hoped the 5 hours on the smallish boat would pass without me feeding the fish.
Despite a lot of rocking and rolling, the boat ride turned out fine for me and Amaya. However we did not have luck with the whales and came back without seeing any. Luckily we were not so disappointed, probably because neither Amaya nor me had planned the whale watching long in advance and we had seen Dolphins before.