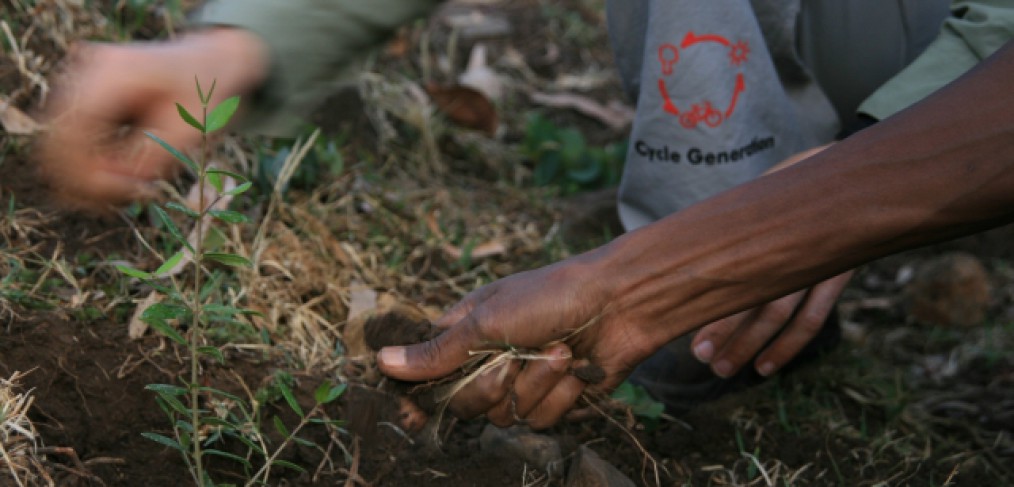 Planting 100 native trees in the Philippines – thanks to our Donors
Previous donated funds from Cycle Generation supporters allowed us today to adopt seedlings of two new forest patches in the Philippines. These are part of forest restoration activities of the Haribon Foundation in denuded forests around the country and part of a nation-wide movement called "ROAD to 2020" to restore 1 million hectares of forests in the Philippines by year 2020. The Haribon Foundation for the Conservation of Natural Resources, Inc. is a membership organisation committed to nature conservation through community empowerment and scientific excellence. The name Haribon was coined from Haring Ibon or the Philippine Eagle. In total 100 seedlings of native species, such as Lipote, Kalumpit, Umbrella Tree, Kalumala, Palakpak, Makaasim, Tibig, Haulili, Manangkalaw, Ulayan and our beloved Wild Rambutan fruit tree will be planted during the rainy season and nurtured for the next 3 years. The planting sites are within the Mountains Banahaw and San Cristobal Protected Landscape, a 2.5 hours drive from Quezon city.
Partner communities benefit from Haribon's forest restoration as primary caretakers of the planted seedlings. Livelihood support is provided to partner members who are tasked to take care of the seedlings. Surrounding communities will also benefit from restoration activities, as forest restoration activities bring back ecological balance which ensures the continuous provision of ecological services (e.g. clean air, water, food, etc.). In the long term, healthy forests further protect us from extreme weather conditions and calamities such as storms, floods, and landslides brought about by climate change.