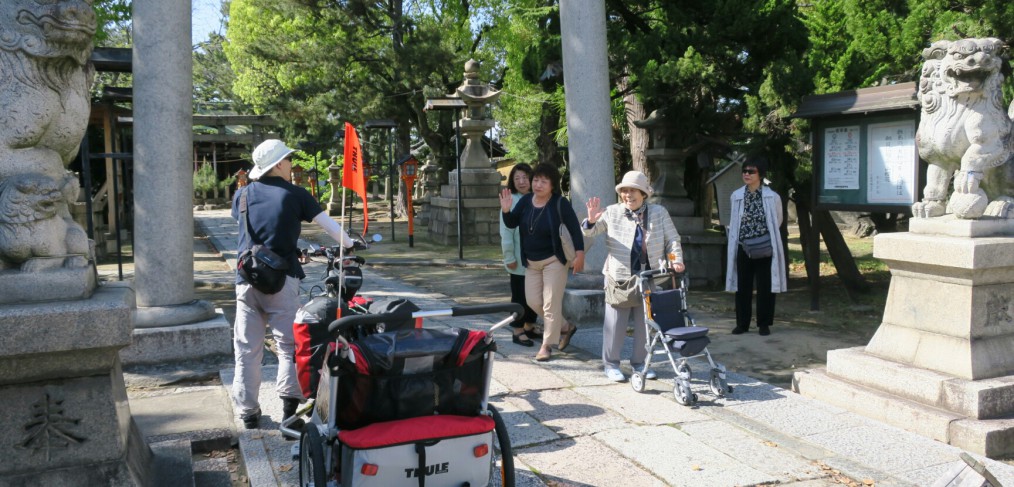 Raining cats and dogs…or not
It had rained cats and dogs when we reached Kansai International Airport late at night (this is basically Osaka Airport on artificial Island 50km from Osaka city).
This was bad news for us on the first day because neither Ragna nor me had rainjackets. Why did they not take rainjackets? I would also think while reading this. The answer is simple. We are sponsored by Montbell, the largest Japanese Outdoor brand and we were meant to collect equipment in Osaka. Therefore various parts of our tour gear was still not with us. Bad news if it would rain.
We therefore prayed for dry weather on the next day and thought about alternatives…such as looking at the weather forecast and then praying even more. Ragna and me being free thinkers
meant praying pretty much to ourselves. I secretly thought maybe our positive Karma, at least I felt it was positive, could help.
In the end we were lucky or had good Karma or both, and woke up to a beautiful blue sky that lasted the whole day. Nice spring time temperatures were such a great change from our tropical humid heat in Singapore.
The route was almost a straight line through urban area but with lots of other cyclists, considerate and easy Japanese drivers and a beautiful stop at a nice Shinto shrine.
There we briefly met very friendly ladies who exclaimed the usual Kawaii (cute) at the sight of Amaya and Tayanika. Surprisingly they but addressed us in English which is not so usual in Japan, especially in a smaller town.
After around 42km and several hours on the road we happily reached Jhoppers Hostel in Osaka City. It feels good to be finally back on the road again.