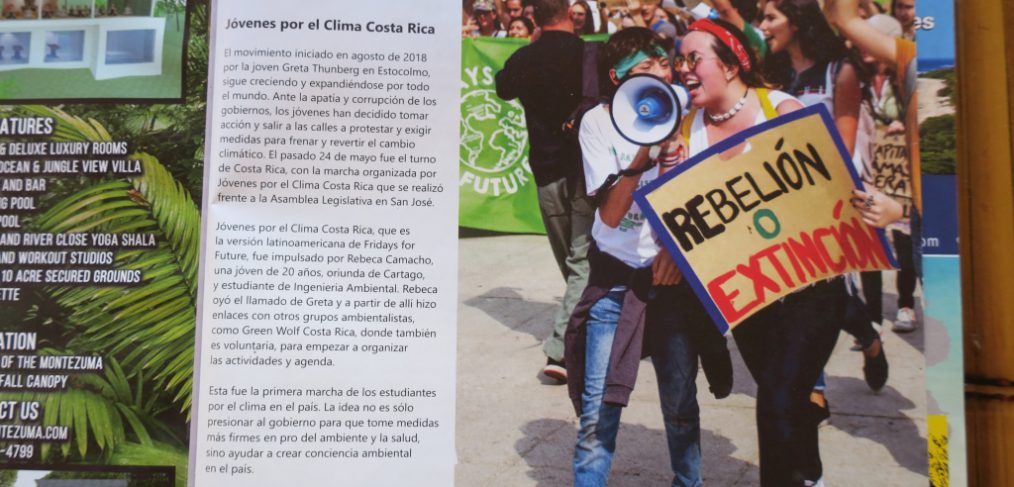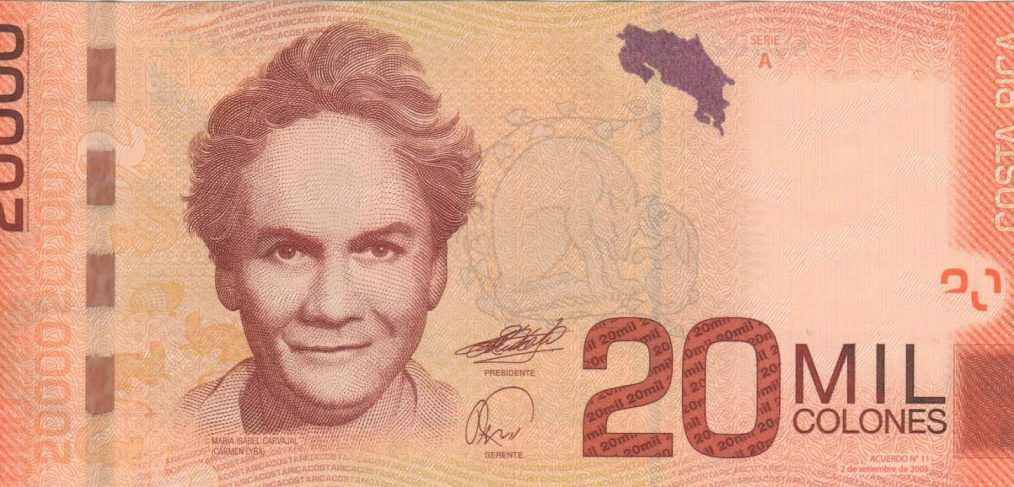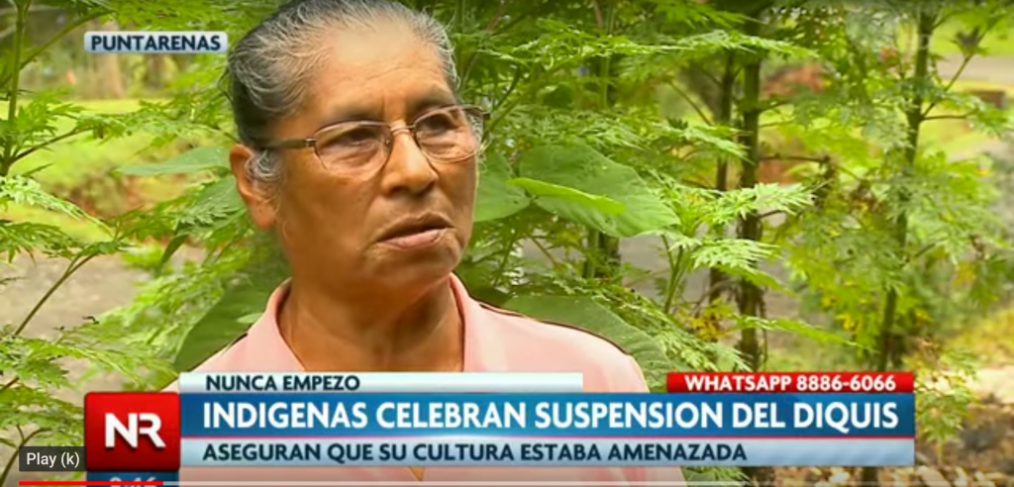 Environmentalism – the Tico way (part 2)
Strong Costa Rican environmentalists since more then a century!
Ambientalistas Ticas fuertes desde hace más de un siglo!
For Spanish/Castilian see below:-) Please excuse any mistakes, still learning…
—————————————–
——————————————
In my earlier blog, I wrote down my first impressions about the Tico environmentalism. Afterwards I asked our Spanish teacher, how this collective environmentalism can be possible. She smiled and gave us several sheets full of information. This is the summary of the answers that Sofia gave us:
Costa Rica and Chile are the only Latinamerican countries where the water from the tab is drinking quality. This is thanks to national efforts since 1961. Even our little village Ojochal has its own association managing the community's water and sewage systems (ASADA). Hence, the water in our village stream is of acceptable quality with only few exceptions of people, cow and horses that don't comply with the communal water discharge system. The water in our stream looked fine to us, hence we had a very refreshing bath shaded by a tropical canopy on a hot, hot day.
Our Osa region has been declared to become a plastic free zone in 2017. This is an effort to particularly protect the sea and was even announced by the Minister of Environment and Energy (MINAE) in front of the UN. The marine environment already seems to be comparatively clean and without rubbish. In addition, the materials necessary to substitute for single use plastic are already present in the national Costa Rican market, such as wheat starch, cereals, fibres from sugar cane, wheat bran, bamboo, and other roots and plants. However, achieving a society free of single use plastic is still a long way to go (and may not be achieved by 2021 as planned). To address single use plastic in the meantime, Sofia showed us proudly a solid Eco-brick, made by her of dried and cleaned small-cut plastic waste, stuffed in a soft drink bottle. She will bring this to an organisation in Cortes, that uses it for erosion protection.
Costa Rica closed the year 2019 with an electricity generation of 98.84% produced with renewable sources. It is the sixth consecutive year above 98%: 67.5% hydro, 17% wind, 13.5% geothermal and 0.84% biomass and solar. The Costa Rican Electricity Company (ICE) promotes a model of sustainability, equal access, national security and exploitation of natural resources in harmony with the environment, since 1949. But then, Sofia also showed us a video about the fight of the indigenous community Térraba against a hydro dam in its territory, not far from us. In this video (see link below), the community celebrates the recent suspension of the Diquís, the name of the large hydro project, and they explain how the culture of its community was menaced by it. This large hydro project was not the only opposed project, as we could see on a map that Sofia showed us too. Anyway, there is still a lot of potential for solar and wind in Costa Rica to generate more renewable energy electricity.
Additionally, our young teacher told us about the fight against de expansion of the Pindeco, a large industrial pineapple farm in Cierpe, also not far from us, a touristic region with a lot of nature. This company is known to produce pineapples with a lot of toxic and agrochemical products (part of the del Monte corporation). End of last year the cancellation of the license for that project was celebrated as a big victory by environmentalists, represented by the Costa Rican ecological federation (FECON), and their lawyers (see reference below). This is an example why pineapples from Costa Rica have been criticised since a while in the Germany.
In the end, Sofia introduced us to the most interesting and revealing piece of information to me. A biography of a true "rebel girl" and "suffragette", Carmen Lyra (1887 to 1949). The writer and professor introduced environmental education in the classrooms and organised activities to form and strengthen an ecological mentality in the people. She also founded the first Montessori primary school in Costa Rica, to teach children of low income. Throughout her life she fought for the rights of women, children and the environment. Her spirit is still present in many Costa Rican laws and customs. Today her smiling face adornes the 20.000 Colones note (ca 40USD note).
Last week I loved reading about the fight of the Fridays for Future movement in Costa Rica (called Jovenes por el Clima) and to see a picture "Rebellión o Extensión" on page one of a touristic magazine of the country. It seems that there is still more to explore about the Tico environmentalism. And I plan to also enquire more at the Reserva Playa Tortuga, a local NGO I will volunteer at next month.
———————————————————————————————————————
———————————————————————————————————————
En mi anterior blog, anoté mis primeras impresiones sobre el ambientalismo tico. Después le pregunté a nuestra profesora de español, cómo este ambientalismo colectivo puede ser posible. Sonrió y nos dio varias hojas llenas de información. Esta es el resumen de las respuestas que Sofía nos dio:
Costa Rica y Chile son los únicos países latinoamericanos en los que el agua de la cuenta es de calidad potable. Esto es gracias a los esfuerzos nacionales desde 1961. Incluso nuestro pequeño pueblo Ojochal tiene su propia asociación que gestiona los sistemas de agua y alcantarillado de la comunidad (ASADA). Por lo tanto, el agua en el arroyo de nuestro pueblo es de calidad aceptable con sólo unas pocas excepciones de personas, vacas y caballos que no cumplen con el sistema de descarga de agua comunal. El agua de nuestro arroyo nos pareció buena, por lo que tuvimos un baño muy refrescante a la sombra de un dosel tropical en un día muy caluroso.
Nuestra comunidad de Osa ha sido declarada zona libre de plástico en 2017. Esta es en un esfuerzo por proteger los mares, anunciado todavia por el Ministro de Medio Ambiente y Energía (MINAE) ante la ONU. El medio ambiente marino me parece ser comparativamente limpio y sin basura. Tambien, en Costa Rica hay materiales para sustituir el plástico de un solo uso en el mercado nacional, como el almidón, los cereales, las fibras de la caña de azúcar, el salvado de trigo, el bambú y otras raíces y plantas. Sin embargo, lograr una sociedad libre de plástico de un solo uso es todavía un largo camino por recorrer (y puede que no se logre para 2021 como estaba previsto). Para abordar el plástico de un solo uso mientras tanto, Sofía nos mostró con orgullo un Eco-ladrillo sólido (Eco-brick), hecho para ella de residuos de plástico cortados en pequeño, secos y limpios partes, embutidos en una botella de refresco. Llevará esto a una organización en Cortes, que lo utiliza para la protección contra la erosión.
Costa Rica cerró el año 2019 con una generación eléctrica de 98,84% producida con fuentes renovables. Es el sexto año consecutivo superior de 98%: 67,5% con energía hidroelectrica, 17% con energía eólica, 13,5% con energía geotérmica y 0,84% con energía biomasica y solar. El Instituto Costarricense de Electricidad (ICE) promueve un modelo de electricidad de sostenibilidad, igualdad de acceso, seguridad nacional y explotación de fondo naturales en armonía con el medio ambiente desde 1949. Pero entonces, Sofía también nos mostró un video sobre la lucha de la comunidad indígena Térraba, no lejo de nosotros, contra una represa hidroeléctrica en su territorio. Esta comunidad celebra la suspensión del Diquís, el nombre del gran proyecto hidroeléctrico, y aseguran que la cultura de su comunidad estaba amenazada. Este proyecto no fue el único proyecto opuesto, como se muestra en un mapa lleno de proyectos detenidos investigado por Sofía tambien. En cualquier caso, ya que todavía hay mucho potencial para que la energía solar y eólica en Costa Rica genere más electricidad de energía renovable.
Además, nuestra joven maestra nos contó de la lucha contra la expansión de Pindeco, una piñeras en Cierpe, no lejos de nosotros, un lugar turístico con mucha naturaleza. Esta empresa es conocida por producir con muchos productos tóxicos y agroquímicos (parte de la corporación del Monte). La annulacion de la licencia por este proyecto a finales del año pasado fue una victoria de ambientalistas, encabezados por la Federación Ecológicsta Costarricense (FECON), y sus abogados. Este es un ejemplo de por qué hay criticadas desde hace tiempo en los medios de comunicación alemanes.
Al final, Sofía nos presentó la información más interesante y reveladora para mí. Una biografía de una verdadera mujer rebelde y sufragista, Carmen Lyra (1887 a 1949). La escritora y profesora introdujo la educación ambiental en las aulas y organizó actividades para formar y reforzar una mentalidad ecológica en las personas. Tambien fundó la primera Escuela Maternal Montessori en Costa Rica, para enseñar a niños de escasos recursos. A lo largo de su vida luchó por los derechos de las mujeres, los niños y el medio ambiente. Su espíritu está presente en muchas leyes y costumbres de Costa Rica. Hoy su cara sonriente adornan el billete de 20.000 Colones (ca 40USD billete).
La semana pasada me encantó leer sobre la lucha de los Fridays for Future movimiento en Costa Rica (llamado Jovenes por el Clima) y ver una foto "Rebellión o Extensión" en la página uno de una revista turística del país. Me parece que todavía hay más que explorar sobre el ambientalismo tico. Y también preguntaré más en la Reserva Playa Tortuga, una ONG local para la que seré voluntario el próximo mes.
—————————————————-
References: